Member of Technical Staff, Protocols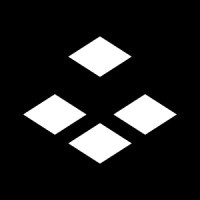 Anchorage Digital
IT
Portugal
Posted on Wednesday, September 27, 2023
At Anchorage Digital, we are building the world's most advanced digital asset platform for institutions to participate in crypto.
Founded in 2017, Anchorage Digital is a regulated crypto platform that provides institutions with integrated financial services and infrastructure solutions. With the first federally chartered crypto bank in the US, Anchorage Digital offers institutions an unparalleled combination of secure custody, regulatory compliance, product breadth, and client service. We're looking to diversify our team with people who are humble, creative, and eager to learn.
We are a remote friendly, global team, but provide the option of working in-office in New York City, Sioux Falls, Porto, Lisbon, and Singapore. For our colleagues not located near our beautiful offices, we encourage and sponsor quarterly in-person collaboration days to work together and further deepen our Village.
As member of the Protocols team you will be at the forefront of new cryptoasset support. At Anchorage Digital we want to support all the assets, that means there will always be a need to learn new blockchains, technologies and innovations, and integrate them into Anchorage Digital's ecosystem. With all the existing and upcoming business lines, developing a scalable, reproducible and reliable layer that such business lines can use when interacting with the different blockchains is critical. We are never "done", we can always do better! All we have achieved so far and what we aim to achieve in the future is only possible because we work as a team. By joining Anchorage Digital not only will you be a part of a top notch team, we also expect you to help the team grow as a whole. From your technical expertise and architecting skills to mentoring, we work as a team end to end.
We have created the Factors of Growth & Impact to help Villagers better measure impact and articulate coaching, feedback, and the rich and rewarding learning that happens while exploring, developing, and mastering the capabilities and contributions within and outside of the Member of Technical Staff role:
Technical Skills:
Deeply research new cryptoassets and integrate them into Anchorage Digital's platform.
Implement participatory features that clients need such as staking, governance, vesting, etc.
Develop abstractions that scale across all crypto-networks
Support assets through upgrades and monitor for network-wide issues
Contribute with and review code across the entire stack and engineering organization.
Complexity and Impact of Work:
Find the right balance between progress (i.e. shipping quickly) and perfection (i.e. measuring twice).
Foster an efficient deterministic testing culture, with an emphasis on minimizing tech debt and bureaucracy.
Work on the front lines of the blockchain/crypto movement and SecOps innovation.
Ship code that will impact the global economy.
Organizational Knowledge:
Influence architecture/product roadmap - have a seat at the table.
Help scale the team.
Communication and Influence:
Collaborate cross-functionally with everyone.
You may be a fit for this role, if you:
Have real world experience building complex distributed systems. We mostly use Go, however languages can be learned. We really care about your engineering skills more than any specific language or framework.
Enjoy building resilient services that can handle different volumes of work without manual intervention
Genuinely care about code quality and test infrastructure.
You feel comfortable diving down the stack and into open source projects to root cause a bug.
Prioritize end-user experience and business value over "cool tech."
Have developed "computer science fundamentals", i.e. concurrency, algorithms, and data structures (Formal CS degree NOT required).
Self describe as some combination of the following: creative, humble, ambitious, detail oriented, hard working, trustworthy, eager to learn, methodical, action oriented, and tenacious.
Although not a requirement, bonus points if:
You have experience with applied cryptography.
In your mind the word "crypto" stands for cryptography, not cryptocurrency.
You read blockchain protocol white papers for fun, and stay up to date with the proliferation of cryptoasset innovations.
You have a background in the finance industry.
Compensation at Anchorage Digital:
Compensation at Anchorage Digital is market-driven and data-informed. All full-time employees receive a market-leading salary, meaningful equity, and a generous perks and benefits package.
Compensation Range: €46,800 - €75,000 - this salary range may be inclusive of multiple regional locations and job grades. This compensation range will be narrowed during the interview process based on skills, abilities, and experience required. ****We partner with third party firms annually to verify equity, cash, benefits, and perks benchmarks.
Benefits: Anchorage Digital is proud to provide market-leading benefits and perks to our employees. We are only 1% of companies who offer 100% health, dental, and vision coverage for you and your dependents. This means no monthly out-of-pocket premiums for you or your family. We offer a wide range of benefits to our employees globally.
You can learn more about our culture and perks and benefits here.
About Anchorage Digital: Who we are
The Anchorage Village, what we call our team, brings together the brightest minds from platform security, financial services, and distributed ledger technology to provide the building blocks that empower institutions to safely participate in the evolving digital asset ecosystem. As a diverse team of more than 300 members, we are united in one common goal: building the future of finance by providing the foundation upon which value moves safely in the new global economy.
Anchorage Digital is committed to being a welcoming and inclusive workplace for everyone, and we are intentional about making sure people feel respected, supported, and connected at work—regardless of who you are or where you come from. We value and celebrate our differences and we believe being open about who we are allows us to do the best work of our lives.
Anchorage Digital is an Equal Opportunity Employer. We are committed to equal employment opportunity regardless of race, color, ancestry, religion, sex, national origin, sexual orientation, age, citizenship, marital status, disability, gender identity or veteran status. Anchorage Digital considers qualified applicants regardless of criminal histories, consistent with other legal requirements. "Anchorage Digital" refers to services that are offered either through Anchorage Hold, LLC, a Delaware limited liability company and registered Money Services Business, Anchorage Digital Bank National Association, an OCC-chartered national trust bank, or Anchorage Lending CA, LLC a finance lender licensed by the California Department of Financial Protection and Innovation, License No. 60DBO-11976
,
or Anchorage Digital Singapore Pte Ltd, a Singapore private limited company, all wholly-owned subsidiaries of Anchor Labs, Inc., a Delaware corporation.
Protecting your privacy rights is important to Anchorage Digital, and we work to maintain the trust and confidence of our clients when handling personal or financial information. Please see our
privacy policy notices here.