Product Manager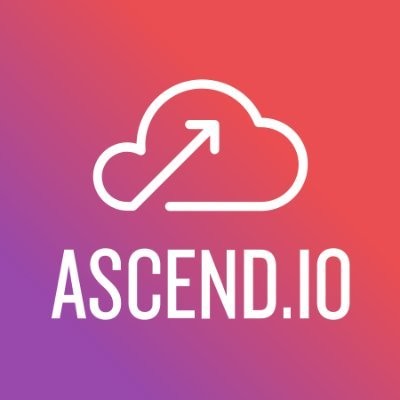 Ascend.io
Product
Remote
Posted on Saturday, February 11, 2023
Ascend.io's mission is to enable every organization to innovate faster by harnessing the power of automation. We help customers spend more time bringing data innovations to life by simplifying and accelerating data orchestration.
Our Data Automation Cloud provides the most advanced automation for data and analytics engineering workloads. Ascend unifies the core capabilities of data engineering—data ingestion, transformation, delivery, orchestration, and observability—into a single platform so that data teams deliver 10x faster.
As a member of Ascend's product management team, you will work with our engineering team to research, design, and implement product features that change the way the world works with data. You will have the opportunity to connect users with capabilities they never thought possible, and remap complex big data concepts to familiar mental models. We believe the best teams are those comprised of individuals who have demonstrated excellence in a variety of areas, love sharing knowledge with their team, and actively seek out environments where they are not the smartest person in the room.
What You'll Do:
Develop a deep understanding of our current and future customers, from personas and skill sets to their motivations, mental models and usage patterns.
Deep dive into the market to become an expert in the competitive product and technical landscape.
Craft thoughtful product definitions, partnering across marketing, sales and engineering to ensure a meaningful connection between our customers and the product.
Prioritize across several competing objectives to make optimal use of time and resources.
Build a close partnership with engineering to understand technical trade-offs and architecture in order to successfully influence product design.
Track results and iterate decision making in a data-driven way.
What We Look For (Required):
3+ years in a product management role in a SaaS company
Experience building enterprise software that is consumed by technical users & buyers
Passionate about customers, getting to know them and representing them in the organization both qualitatively and quantitatively
The ability to work dynamically as the big data world accelerates and changes every day
Being able to bring complex technical information down to earth and communicate in appropriate detail to get things done.
Hands-on development experience
Bachelor's degree in computer science, data science, software engineering, data engineering, information technology (or related)
All of the usual skills for a position like this: Strong written and oral communication, critical thinking, flexibility, self-direction, team mindset, etc.
What we look for (Desired, but not essential):
Experience in a start-up technology product company
Data platform exposure
What we offer:
Medical/Dental/Vision covered at 100%
Long-term & Short-term disability
Life Insurance
Meaningful equity
401(k)
Flexible PTO
Annual Learning Stipend
Remote Work Stipend
The reasonably estimated base salary for this role ranges from $125,000 - $175,000 USD, plus a competitive equity package, and may include variable compensation. Actual compensation is based on factors such as the candidate's skills, qualifications, experience, and location.
Don't meet every single requirement? Studies have shown that women and people of color are less likely to apply to jobs unless they meet every single qualification. At Ascend we are dedicated to building a diverse, inclusive and authentic workplace, so if you're excited about this role but your past experience doesn't align perfectly with every qualification in the job description, we encourage you to apply anyways. You may be just the right candidate for this or other roles.
Ascend.io
is an equal opportunity employer. At
Ascend.io
, we are committed to treating all applicants fairly based on their abilities, achievements, and experience without regard to race, national origin, sex, age, disability, veteran status, sexual orientation, gender identity, or any other classification protected by law