Chief of Staff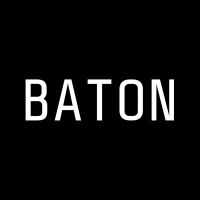 Baton
People & HR, Operations
San Francisco, CA, USA
Posted on Saturday, November 4, 2023
Who We Are
Baton is seeking ambitious individuals who desire the autonomy and agility of a startup environment combined with the backing, power, reach, and stability of a highly respected logistics industry giant.
Baton is the Silicon Valley-based technology innovation lab for Ryder, a leading logistics company that owns 260k trucks and manages $7.4B of freight.
Prior to the September 2022 acquisition, Baton was a venture-backed start-up that operated a fleet of trucks and hung out at truck stops to truly understand the challenges at hand.
The Problem We're Solving
Our mission is to eliminate supply chain waste by creating a digital platform that uses AI to improve how freight is planned.
There are 500 million hours wasted in trucking each year, over 3 billion gallons of fuel wasted per year from trucks idling, and 1 in 5 trucks on the road driving empty at any given point. This has a massive impact on the environment, the lives of millions of drivers, and ultimately, the cost of goods that we all pay. Baton is fixing that, and you will too through the impactful work you'll do here.
---
ROLE
Chief of Staff
LOCATION & HYRID WORK HOURS
Hayes Valley, San Francisco, CA
Office days: Tuesday, Wednesday, Thursday
Work from home days: Monday, Friday
ROLE SUMMARY
As the Chief of Staff, you will collaborate closely with leadership to drive strategic planning, inform and enhance communication practices, and streamline organizational efficiency. The ideal candidate will have strong experience with financial forecasting and modeling, the ability to quickly and effectively assist with ongoing projects across multiple business verticals, and exceptional written and verbal communication. This position will help to empower and elevate execution companywide!
RESPONSIBILITIES
Partner in driving the annual and quarterly planning processes, working closely with company founders and department heads to establish clear objective and key results (OKRs), and actionable plans
Own and monitor progress against goals, metrics, and OKRs companywide, proactively identifying areas for improvement and working with stakeholders to address any deviations
Provide employee guidance and management support to ensure project goals are met on time
Collaborate with the leadership to develop and execute strategic initiatives, ensuring alignment with organizational goals
Serve as a liaison between the founding leadership team and internal/external stakeholders as needed
Work closely with department heads to ensure effective execution of strategic initiatives and alignment with overall company objectives
BASIC QUALIFICATIONS
Presentation Development - Expert proficiency with Powerpoint & Microsoft Excel, or similar platforms
Financial Literacy - understands accounting concepts and has strong financial modeling capabilities
Process Development & Project Management - Proven ability to identify opportunities for process improvements, and create, implement, and monitor standardized structural practices that are scalable and repeatable
Leadership & Interpersonal Skills - Strong experience building relationships and influencing stakeholders at all levels, as well as providing guidance and support for both managers and employees
Problem Solving - Ability to solve problems by developing structured frameworks based on indisputable assumptions and rigorous problem evaluation. Exceptional analytical and problem-solving skills, with the ability to gather, synthesize, and present complex information
PREFERRED QUALIFICATIONS
Prior experience in management consulting, strategy, investment banking, or a similar role in a high-growth tech company
Technical knowledge of modern software and product design practices
Ability to thrive in a fast-paced, dynamic environment and adapt to changing priorities
Discretion and ability to handle confidential information
---
Why You Should Join
Have an immediate impact

With Ryder's existing customer base of 50,000+ companies and an internal headcount of 43,000, the scale and impact of our products will be large and far-reaching, from day one.

Opportunity to grow and lead in a Fortune 500 company

You'll get to work in a rapidly growing, startup-like environment while having the stability and backing of Ryder and its full executive team.

Creative, fast-paced environment to solve impactful problems in supply chain

We're going to design completely new tools for an industry that hasn't been rethought in decades. And to do this, we need people who think differently.