Head of Product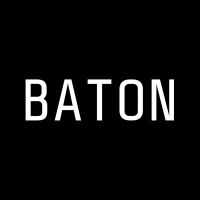 Baton
Product
San Francisco, CA, USA
Posted on Thursday, November 9, 2023
Who We Are
Baton is seeking ambitious individuals who desire the autonomy and agility of a startup environment combined with the backing, power, reach, and stability of a highly respected logistics industry giant.
Baton is the Silicon Valley-based technology innovation lab for Ryder, a leading logistics company that owns 260k trucks and manages $7.4B of freight.
Prior to the September 2022 acquisition, Baton was a venture-backed start-up that operated a fleet of trucks and hung out at truck stops to truly understand the challenges at hand.
The Problem We're Solving
Our mission is to eliminate supply chain waste by creating a digital platform that uses AI to improve how freight is planned.
There are 500 million hours wasted in trucking each year, over 3 billion gallons of fuel wasted per year from trucks idling, and 1 in 5 trucks on the road driving empty at any given point. This has a massive impact on the environment, the lives of millions of drivers, and ultimately, the cost of goods that we all pay. Baton is fixing that, and you will too through the impactful work you'll do here.
---
Basic Job Details
Role: Head of Product
Location: Hayes Valley, San Francisco, CA
Job type: Full Time (hybrid)
Role Summary
Description
We're looking for a Head of Product to help us build the next-generation freight technology platform. As the Head of Product at Baton, you'd be a member of the Leadership team. You'd be given the opportunity to make an impact on a growing team and to own numerous mission-critical product initiatives. You'll collaborate with leadership, engineers, designers, operators, and customers in a fast-paced, rapidly growing environment. We're looking for thought leaders who are scrappy, determined, and driven to make complex and inefficient systems work better.
Responsibilities
Manage and scale the entire product organization
Establish Product Management best practices
Own the 3-6 month strategy and vision for each product
Plan longer-term road mapping/strategy/vision with the Leadership team
Partner with recruiting to scale the Product team
Who You Are
Minimum Qualifications
Experience leading and mentoring the product and design teams to enable their self-driven growth and professional advancement
Experience evolving product teams and their supporting processes through periods of rapid scale and complexity growth
Experience defining short-term and long-term product roadmaps
Experience managing the full product management life cycle for various web applications or user-facing applications
Experience working with leadership and cross-functional stakeholders across the organization
Preferred Qualifications
10+ years experience
7+ years experience in product management
2+ years experience as Head of Product or similar
Experience building and managing teams of 5-10+
Startup experience (stage Seed - C)
Bachelor's degree in CS or engineering
Pay and Benefits
The annual US base salary range for this role is $128,000 - $235,000 and may be inclusive of several career levels within Baton.
Additional benefits for this role include:
Annual bonus and Long Term Incentive Plan participation
401k with company match
Medical, dental and vision benefits
Employee stock purchase program (15% discount to market value)
Hyper stable, publicly traded enterprise
Tags
Product, Design, Product Management, Technical Product Management
---
Why You Should Join
Have an immediate impact

With Ryder's existing customer base of 50,000+ companies and an internal headcount of 43,000, the scale and impact of our products will be large and far-reaching, from day one.

Opportunity to grow and lead in a Fortune 500 company

You'll get to work in a rapidly growing, startup-like environment while having the stability and backing of Ryder and its full executive team.

Creative, fast-paced environment to solve impactful problems in supply chain

We're going to design completely new tools for an industry that hasn't been rethought in decades. And to do this, we need people who think differently.