Engineering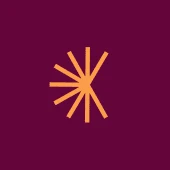 Chapter
Software Engineering
New York, NY, USA
Posted on Thursday, December 22, 2022
Why We Exist
Every morning, 11,000 Americans wake up and begin their first day of retirement. While retirement should be an exciting, empowering, and fulfilling part of one's life, the reality today is that retirement brings along with it a fundamentally new set of challenges that make it an overwhelming time for many.

At Chapter, we believe that the current infrastructure for retirement is broken, and we're on a mission to fix it. We've started by building industry leading technology to solve the first major obstacle in retirement: navigating Medicare (healthcare coverage for retirees over 65). Our products help seniors sign up, choose an insurance plan, and leverage their plan after they are enrolled. And, unlike most Medicare advisors who only search plans that pay them, Chapter searches every Medicare option nationwide. This allows us to find savings and benefits that others miss.

But our ambition doesn't stop with Medicare — we seek to transform the way that Americans navigate and experience retirement. If this sounds exciting to you, we'd love to speak with you.
How You'll Contribute To Our Mission
We're looking for a product-focused full-stack software engineer to join as a member of our core team. You will join a tight-knit team and be empowered to shape the direction of technology and culture of the company.

You will build features across the platform – including consumer products, recommendation & pricing engines, and creating the most comprehensive consumer health profile for older Americans today. As an engineer, you'll also be working with the data team to building pipelines and integrations with third-party systems that dramatically improve our ability to deliver amazing customer experiences.

You will establish technical strategy and direction and will also support growing and developing a world-class engineering team. There are so many important problems to solve that directly impact the lives of the 11,000 Americans entering retirement every day.
About You
Motivated by impact & our mission to re-define how Americans age and transition into their next chapter
Strong technical background - loves code and learning how to craft new solutions
Experience building products from the ground up & ability to turn business and product ideas into engineering solutions
Enjoys collaboration and working with a tight knit team
Familiarity with a modern tech stack - TypeScript (Node, React, GraphQL) is helpful, but not required

Benefits and Perks
Full medical, dental, and vision, premiums covered at 100% for full-time employees
Unlimited PTO, a winter break shutdown, and paid holidays to encourage a healthy work-life blend
Team retreats, hackathons, and engineering team events including game nights.
$500 desk setup subsidy to set-up your unique home office
$100/month health and wellness subsidy
Partnerships with Talkspace (mental health support), Teledoc (telehealth), and OneMedical (concierge medicine)
In-office lunch on Tuesdays/Thursdays, and a stocked office pantry
Generous and competitive parental leave for all parents
A beautiful NYC (SoHo/West Village area) office and a hybrid in-office policy — dogs welcome!

We think the salary for this role will be in the $150,000 - $225,000, but it might vary depending on skills and experiences. If you think you'd be a good fit for the role, you should apply. All of our offers are based on our assessment of each individual's unique skills and experience.
Our Commitment
Chapter embraces diversity and equal opportunity in a serious way. We are committed to building a team that represents a variety of backgrounds, perspectives, and skills. The more inclusive we are, the better our work will be.
Chapter will provide any necessary accommodation during the recruitment and selection process to an employee or applicant with a disability.
If you have a disability or special need that requires accommodation at any time during the recruitment process, please let us know.