Partnerships Lead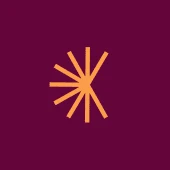 Chapter
Sales & Business Development
New York, NY, USA
Posted on Wednesday, March 1, 2023
Why We Exist
Every morning, 11,000 Americans wake up and begin their first day of retirement. While retirement should be an exciting, empowering, and fulfilling part of one's life, the reality today is that retirement brings along with it a fundamentally new set of challenges that make it an overwhelming time for many.

At Chapter, we believe that the current infrastructure for retirement is broken, and we're on a mission to fix it. We've started by building industry leading technology to solve the first major obstacle in retirement: navigating Medicare (healthcare coverage for retirees over 65). Our products help seniors sign up, choose an insurance plan, and leverage their plan after they are enrolled. And, unlike most Medicare advisors who only search plans that pay them, Chapter searches every Medicare option nationwide. This allows us to find savings and benefits that others miss.

But our ambition doesn't stop with Medicare — we seek to transform the way that Americans navigate and experience retirement. If this sounds exciting to you, we'd love to speak with you.
About The Role
Over the past year, Chapter has cultivated partnerships with several of the largest organizations across the Healthcare, Financial Services, Retail / eCommerce, and Technology sectors. With these growth partners, Chapter acts as a trusted Medicare resource, supporting their retirement-aged customers and members to find and enrolll in the best healthcare coverage.

We're looking for an enterprise partnerships leader, reporting into our Head of Business Development & Partnerships, to further scale our partnerships work, as the critical channel that fuels Chapter's growth. Your time will be spent rapidly growing the number and size of our partnerships. You'll help to set the goals and overall strategy for our B2B growth work with our executive team, and you will over time build out the team to support our partnership work. You'll work cross-functionally with our Product, Advisory, Marketing, and Operations leaders to further define new products and offerings that are compelling to new potential partners.
How You'll Contribute To Our Mission
Own the entire top-of-funnel deal life-cycle for Chapter's partnerships (outreach through deal-close), the fastest-growing and most effective segment for Chapter
Cultivate and close deals and manage their overall performance, including the largest and most complex
Build and foster strong relationships with senior stakeholders at our current and future partners, building trust and excitement in Chapter's values, operating model, and impact
Define the goals and broader strategy for Chapter's partnership work with our Head of of Partnerships, including which segments we should prioritize, what channels we should use to reach partners, and what value proposition we should convey
Collaborate with product and marketing leaders to define and develop compelling partnership offerings
Manage to and report on partnership growth goals with Chapter's leadership
About You
5+ years of experience in Enterprise Partnerships / BD / Sales at a tech-driven company, with consistent out-performance against goals
Track-record of successfully sourcing, cultivating, and closing large complex deals — and building trust-based relationships with the senior stakeholders at partner organizations
Experience with driving success with utilization-based partnerships — those that succeed most when partners frequently and deeply use products and services (vs. primary focus on deal-signing)
High ownership matched with high excitement to run the gamut from overall strategy to granular tactics in closing our most strategic partnerships
Strong conceptual and strategic thinking skills, with an ability to craft unique value propositions in line broader partnerships priorities, and develop compelling creative offerings to close large partners
Highly practical and data-driven, with an ability to draw quick learnings on what's working (and not working) at different stages of the deal life-cycle, and introduce interventions to improve our performance
Strong positional empathy, with an ability to intuit partner's (often un-articulated) needs, and work with product leadership to translate these into compelling services and offerings
Chapter Offers All Employees the Following Benefits and Perks
Full medical, dental, and vision, premiums covered at 100% for full-time employees
Unlimited PTO, a winter break shutdown, and paid holidays to encourage a healthy work-life blend
$500 desk setup subsidy to set-up your unique home office
$100/month health and wellness subsidy
Partnerships with Talkspace (mental health support), Teledoc (telehealth), and OneMedical (concierge medicine)
In-office lunch on Tuesdays/Thursdays, and a stocked office pantry
Generous and competitive parental leave for all parents
A beautiful NYC (SoHo/West Village area) office and a hybrid in-office policy — dogs welcome!

We think the salary for this role will be between $130,000- $185,000, in addition to competitive variable compensation + equity structure, but it might vary depending on skills and experiences. If you think you'd be a good fit for the role, you should apply. All of our offers are based on our assessment of each individual's unique skills and experience.

Our Commitment
Chapter embraces diversity and equal opportunity in a serious way. We are committed to building a team that represents a variety of backgrounds, perspectives, and skills. The more inclusive we are, the better our work will be.
Chapter will provide any necessary accommodation during the recruitment and selection process to an employee or applicant with a disability.
If you have a disability or special need that requires accommodation at any time during the recruitment process, please let us know.