Growth Product Manager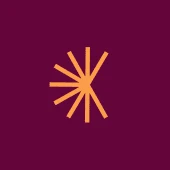 Chapter
Product, Sales & Business Development
New York, NY, USA
Posted on Saturday, April 15, 2023
Why We Exist
Every morning, 11,000 Americans wake up and begin their first day of retirement. While retirement should be an exciting, empowering, and fulfilling part of one's life, the reality today is that retirement brings along with it a fundamentally new set of challenges that make it an overwhelming time for many.

At Chapter, we believe that the current infrastructure for retirement is broken, and we're on a mission to fix it. We've started by building industry leading technology to solve the first major obstacle in retirement: navigating Medicare (healthcare coverage for retirees over 65). Our products help seniors sign up, choose an insurance plan, and leverage their plan after they are enrolled. And, unlike most Medicare advisors who only search plans that pay them, Chapter searches every Medicare option nationwide. This allows us to find savings and benefits that others miss.

But our ambition doesn't stop with Medicare — we seek to transform the way that Americans navigate and experience retirement. If this sounds exciting to you, we'd love to speak with you.
About The Role
At Chapter, we're reimagining retirement for older Americans, and our mission hinges on exceptional product experiences. Crafting products that shape the way seniors navigate healthcare coverage, manage finances, and spend their time presents many challenges. Chapter is looking for a Growth Product Manager - Contract to reimagine and drive user adoption and activation. This pivotal role involves spearheading customer activation, product expansion, and measurable business outcomes, all while creating exceptional experiences for our customers.

Through our partners, our products are exposed to millions of Americans who desperately need our help. Your job is to help us build trust and help us earn the right to support them.


How You'll Contribute To Your Mission
Own and build user acquisition and user onboarding products, both embedded within our partners' products and direct to consumer.
Develop and execute experiments to optimize conversion across user experiences and user segments.
Be a strategic leader by defining the vision for the onboarding funnel, partner with cross-functional stakeholders, and define success by taking ownership of goal setting and performance KPIs to align with company objectives
Work with Marketing, Data, and Engineering to create trust-generating user experiences.
Use web traffic, site engagement data, and in-product metrics to prioritize opportunities and resources.
Ruthlessly prioritize and help the team go even faster
About You
4+ years of product management experience focused on growth.
Demonstrated track record of generating and testing product hypotheses through quick experimentation
Experience with hypothesis-driven A/B testing, experiment design, and basic statistical analysis
Strong user empathy and an eagerness to understand the world from our users' perspectives
Exceptional cross-functional communication and collaboration skills
Creativity and vision that allow you to take leaps when data is not available
Bonus points
Previous experience working in fast paced, ambiguous start-up environments
A passion for well designed products and experience in tools like Figma
Experience building analytics leveraging technologies like SQL or Python
We think the hourly rate for this role will be between $80.00 - $110.00 per hour, but it might vary depending on skills and experiences. If you think you'd be a good fit for the role, you should apply. All of our offers are based on our assessment of each individual's unique skills and experience.
Our Commitment
Chapter embraces diversity and equal opportunity in a serious way. We are committed to building a team that represents a variety of backgrounds, perspectives, and skills. The more inclusive we are, the better our work will be.
Chapter will provide any necessary accommodation during the recruitment and selection process to an employee or applicant with a disability.
If you have a disability or special need that requires accommodation at any time during the recruitment process, please let us know.