Data Scientist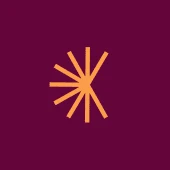 Chapter
Data Science
New York, NY, USA
Posted on Friday, April 21, 2023
Why We Exist
Every morning, 11,000 Americans wake up and begin their first day of retirement. While retirement should be an exciting, empowering, and fulfilling part of one's life, the reality today is that retirement brings along with it a fundamentally new set of challenges that make it an overwhelming time for many.

At Chapter, we believe that the current infrastructure for retirement is broken, and we're on a mission to fix it. We've started by building industry leading technology to solve the first major obstacle in retirement: navigating Medicare (healthcare coverage for retirees over 65). Our products help seniors sign up, choose an insurance plan, and leverage their plan after they are enrolled. And, unlike most Medicare advisors who only search plans that pay them, Chapter searches every Medicare option nationwide. This allows us to find savings and benefits that others miss.

But our ambition doesn't stop with Medicare — we seek to transform the way that Americans navigate and experience retirement. If this sounds exciting to you, we'd love to speak with you.
About The Role
We're looking for a Data Scientist to join the Data team at Chapter. You'll join a tight-knit team and be empowered to work closely with our product teams to help build out the future of analytics at Chapter.

How You'll Contribute to Our Mission
You'll be helping establish the foundation for data-driven decision making at Chapter, which includes problems like user segmentation, experimentation, engagement, retention and churn. This means collaborating closely with product managers and engineers to help them understand product performance across our various products, internal and external. Ultimately, you'll be part of a team that will focus on making sure that we deliver delightful customer experiences and improve the lives of the 11,000 Americans entering retirement every day.
Be a strategic partner for the business; identify areas of opportunity and work with cross functional teams to execute on them.

Work with stakeholders to define and calculate key metrics and make them available through dashboards and analyses and scale them up through automation

Build and maintain critical data sources related to product initiatives

Present learnings and insights in close collaboration with PMs to cross-functional teams

Be a close partner to product managers in impact sizing and prioritizing their roadmap
About You
5+ years of experience in analytics related field

Comfortable with SQL/python or other query compatible language. (We use pyspark; prior experience is helpful but not required)

Proficiency with quantitative analysis and visualization. Able to turn ambiguous and messy data into presentable insights.

Comfortable with ambiguity, strong attention to detail, strong communication, ownership orientation, empirically driven
We think the salary for this role will be between $160,000- $200,000, in addition to competitive variable compensation + equity structure, but it might vary depending on skills and experiences. If you think you'd be a good fit for the role, you should apply. All of our offers are based on our assessment of each individual's unique skills and experience.
Our Commitment
Chapter embraces diversity and equal opportunity in a serious way. We are committed to building a team that represents a variety of backgrounds, perspectives, and skills. The more inclusive we are, the better our work will be.
Chapter will provide any necessary accommodation during the recruitment and selection process to an employee or applicant with a disability.
If you have a disability or special need that requires accommodation at any time during the recruitment process, please let us know.