Medicare Advisor- Raleigh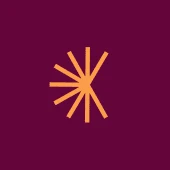 Chapter
Remote
Posted on Thursday, May 11, 2023
Why We Exist
Every morning, 11,000 Americans wake up and begin their first day of retirement. While retirement should be an exciting, empowering, and fulfilling part of one's life, the reality today is that retirement brings along with it a fundamentally new set of challenges that make it an overwhelming time for many.

At Chapter, we believe that the current infrastructure for retirement is broken, and we're on a mission to fix it. We've started by building industry leading technology to solve the first major obstacle in retirement: navigating Medicare (healthcare coverage for retirees over 65). Our products help seniors sign up, choose an insurance plan, and leverage their plan after they are enrolled. And, unlike most Medicare advisors who only search plans that pay them, Chapter searches every Medicare option nationwide. This allows us to find savings and benefits that others miss.

But our ambition doesn't stop with Medicare — we seek to transform the way that Americans navigate and experience retirement. If this sounds exciting to you, we'd love to speak with you.
About Chapter
Chapter is America's leading Medicare guidance provider, dedicated to fixing the broken retirement infrastructure through our industry-leading technology. We're focused on breaking down information barriers, reducing costs, and lowering the frequency with which seniors find themselves in a position without the right coverage. Every day 11,000 Americans begin their retirement journey and we're here to ensure each of them have the right plan at the right time at the best cost, as having the wrong plan can have serious consequences for their health. We help create a better, more secure retirement for all.
About the Role:
Use your Medicare expertise with a proven track record of success and at least one year of experience

Chapterians are driven, self-motivated, and have high ownership over their work that they approach in a deeply collaborative way

Requires exceptional verbal and written communication.

Approach your work with deep empathy and care for our members, with a strong mission alignment to do the right thing for our members

Use our proprietary technology to guide and advise seniors during this important phase of life

Seek to do right seniors so they can find the right plan at the right time, regardless of if the carrier pays us

Amplify the experiences of our members to inform the broader work we're doing to revolutionize retirement
Chapter's Commitment
We pay a higher base salary than other companies to ensure you're invested in and setup for success to focus on doing your best work

You don't have to be a cold-calling machine!

Our marketing partnerships with GoodRx, NerdWallet, dialysis clinics, and Kroger (just to name a few) means that the leads come to you

Chapter University will provide you with an extensive 6-week training program to help you master Medicare, learn our tools, and proven sales methods

All licensing expenses are covered, paving the way for success!

Join a winning team! Our 5-star reviews from over 800 satisfied clients, with a retention rate of 95%, prove that we're committed to excellence in customer service

This full-time remote role comes with a $1,500 signing bonus for all new Medicare Advisors who start before May 30th, 2023
Benefits:
100% of health insurance premiums covered for our base plan (medical, dental, vision)

10 days of PTO, 5 sick days, and 5 Bonus PTO days after AEP

Access to Talkspace (mental health support), Teledoc (telehealth), and OneMedical (concierge medicine) to prioritize your well-being

Wellness and home office stipends to help you create a comfortable and productive work environment

Generous and competitive parental leave

Equity ownership: every Chapter employee receives stock options. We believe everyone should act like an owner, and we ensure everyone shares in the upside of Chapter's success.
The base salary for this role is $52,000 ($25.00/hour) with an uncapped commission structure. On target earnings for this role are between $80,000 - $120,000 in addition to equity. All of our offers are based on our assessment of each individual's unique skills and experience.
We can't wait to hear from you.
Our Commitment
Chapter embraces diversity and equal opportunity in a serious way. We are committed to building a team that represents a variety of backgrounds, perspectives, and skills. The more inclusive we are, the better our work will be.
Chapter will provide any necessary accommodation during the recruitment and selection process to an employee or applicant with a disability.
If you have a disability or special need that requires accommodation at any time during the recruitment process, please let us know.