Bilingual (English/Spanish) Member Advocate-Salt Lake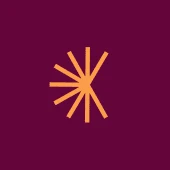 Chapter
Legal
Remote
Posted on Tuesday, August 15, 2023
Why We Exist
Every morning, 11,000 Americans wake up and begin their first day of retirement. While retirement should be an exciting, empowering, and fulfilling part of one's life, the reality today is that retirement brings along with it a fundamentally new set of challenges that make it an overwhelming time for many.

At Chapter, we believe that the current infrastructure for retirement is broken, and we're on a mission to fix it. We've started by building industry leading technology to solve the first major obstacle in retirement: navigating Medicare (healthcare coverage for retirees over 65). Our products help seniors sign up, choose an insurance plan, and leverage their plan after they are enrolled. And, unlike most Medicare advisors who only search plans that pay them, Chapter searches every Medicare option nationwide. This allows us to find savings and benefits that others miss.

But our ambition doesn't stop with Medicare — we seek to transform the way that Americans navigate and experience retirement. If this sounds exciting to you, we'd love to speak with you.
Summary:
At Chapter, we're in build mode; majorly expanding our team while also growing as a company. We are looking for a Member Support and Retention Specialist to help us establish the support and retention function. The biggest challenge facing many Medicare advisory organizations is poor retention, with large organizations churning upwards of 40% of customers in year one.
To date, our retention at Chapter has been best-in-class and more than an order-of-magnitude better than larger players. You will be responsible for working with customers to renew their plans and providing other post sales support. Chapter's Member Experience team is committed to providing outstanding service to our members —many of whom are entering for retirement for the very first time.
What you'll do:
Collaborate closely with the Medicare Advisory team to ensure a seamless transition from becoming a new Chapter Medicare policy holder to long term member

Manage annual renewal cycles to maximize customer retention

Build retention tools and processes in conjunction with Operations and Product teams

Work with team to recognize patterns of customer inquiries so that the underlying issue can be documented and eliminated by our engineering teams

Handle customer escalations from your team
What you'll need:
1+ years in Customer Support / Success role

Willingness to be highly detailed oriented, combined with keen empathy for Chapter members

Drive to succeed and passion for the role, industry and mission

Uncompromising integrity and strong dedication to professionalism

Ability to think critically and apply logical problem-solving skills to isolate and resolve issues

Experience at a start-up preferred.
This is an in-person role based in our office in Phoenix, Arizona.
Salary: $25/ hour; up to 40 hours a week plus full benefits.
Our Commitment
Chapter embraces diversity and equal opportunity in a serious way. We are committed to building a team that represents a variety of backgrounds, perspectives, and skills. The more inclusive we are, the better our work will be.
Chapter will provide any necessary accommodation during the recruitment and selection process to an employee or applicant with a disability.
If you have a disability or special need that requires accommodation at any time during the recruitment process, please let us know.