Member Advocate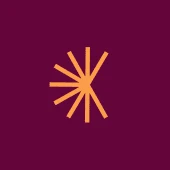 Chapter
Legal, Sales & Business Development
Remote
Posted on Tuesday, August 22, 2023
Why We Exist
Every morning, 11,000 Americans wake up and begin their first day of retirement. While retirement should be an exciting, empowering, and fulfilling part of one's life, the reality today is that retirement brings along with it a fundamentally new set of challenges that make it an overwhelming time for many.

At Chapter, we believe that the current infrastructure for retirement is broken, and we're on a mission to fix it. We've started by building industry leading technology to solve the first major obstacle in retirement: navigating Medicare (healthcare coverage for retirees over 65). Our products help seniors sign up, choose an insurance plan, and leverage their plan after they are enrolled. And, unlike most Medicare advisors who only search plans that pay them, Chapter searches every Medicare option nationwide. This allows us to find savings and benefits that others miss.

But our ambition doesn't stop with Medicare — we seek to transform the way that Americans navigate and experience retirement. If this sounds exciting to you, we'd love to speak with you.
The heart of Chapter's work is that of our Member Success team - our team of internal advocates that help Chapter policy holders navigate their coverage, address issues they have, and enable our members to benefit from the broad range of additional support offerings Chapter provides.
We're looking for a Member Advocate
with an infectious personality, a desire to engage in meaningful conversations, who's a critical thinker - to help us provide an exceptional navigation experience for our members.
How

You'll Contribute to Our Mission:
Impact lives daily by guiding older Americans through their Medicare journey in what should be the best chapter of their lives - their retirement

Research and problem-solve to determine appropriate solutions for our members, think proactively, and set follow-ups as needed to ensure contact resolution

Operate with understanding - listen, guide, teach, and empathize with members to offer concierge-level service across a variety of needs, from understanding and activating their benefits, or helping them resolve stressful claims issues

Collaborate closely with our Medicare Advisory team to ensure a seamless transition from becoming a new Chapter Medicare policy holder to a long-term member

Be the voice of our members - work with the team to recognize patterns of member inquiries so that we can document, and resolve underlying issues

Keep our members happy - help our members renew their Medicare coverage with chapter year over year

Operate with a willingness to learn - we share feedback, we get feedback, and we operate in a culture of being open-minded to grow
About You:
You have 2+ years experience in a Care Navigation, Customer Experience, or Customer Support role in a fast-faced, high-growth environment.

You have at least one year of previous Medicare experience.

You're driven, self-motivated, and take ownership of your work.

You have outstanding collaboration and interpersonal skills, with exceptional verbal and written communication.

You're highly motivated to succeed and have a strong sense of accountability for your goals.

You're a resilient self-starter who thrives in a fast-paced environment

Proficiency in using computers, both for data entry, as well as for rapid navigation through systems and the internet to search for information to help support our customers

Flexibility to shift schedule and work overtime as needed by the business unit
Why Chapter?
You Belong

- Chapter is a place where you can be your authentic self - all Chapterians are encouraged to bring their perspectives to improve our mission.
You Can Grow

- Our culture is for those who thrive on delivering results, learning from mistakes, and becoming your best, no matter your role or location.
You Can Make A Difference

-

You are encouraged to be curious, ask questions, bring ideas forward, and act like an owner in everything that you do. You will meaningfully impact older Americans during one of the most stressful decisions they'll face.

You Will Get Support

-

When you join Chapter as a Member Advocate, you will have ongoing training and development, resources, and opportunities to become your best

You Will Get Rewarded

- We have you covered when it comes to competitive wages and benefits.

Enjoy full coverage for medical, dental, and vision premiums as a full-time employee – no need to worry about unexpected healthcare costs!

Benefit from our partnerships with Spring Health (mental health support), Rightway (care navigation), and OneMedical (concierge medicine) to prioritize your well-being.

Get a wellness and home office stipend to help you create a comfortable and productive work environment.

Join an exciting BuiltIn NYC startup that's taking the industry by storm – be a part of something big!

Take advantage of generous parental leave to make sure you can balance work and family life.

Enjoy paid holidays, including 10 days of PTO, 5 sick days, and 5 Bonus PTO days after AEP – take the time you need to recharge and come back ready to tackle new challenges!
This is a US-based remote role.
Salary: $25 / hour; up to 40 hours a week plus full benefits.
Our Commitment
Chapter embraces diversity and equal opportunity in a serious way. We are committed to building a team that represents a variety of backgrounds, perspectives, and skills. The more inclusive we are, the better our work will be.
Chapter will provide any necessary accommodation during the recruitment and selection process to an employee or applicant with a disability.
If you have a disability or special need that requires accommodation at any time during the recruitment process, please let us know.