Content Writer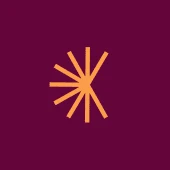 Chapter
Marketing & Communications
Remote
Posted on Thursday, August 24, 2023
Why We Exist
Every morning, 11,000 Americans wake up and begin their first day of retirement. While retirement should be an exciting, empowering, and fulfilling part of one's life, the reality today is that retirement brings along with it a fundamentally new set of challenges that make it an overwhelming time for many.

At Chapter, we believe that the current infrastructure for retirement is broken, and we're on a mission to fix it. We've started by building industry leading technology to solve the first major obstacle in retirement: navigating Medicare (healthcare coverage for retirees over 65). Our products help seniors sign up, choose an insurance plan, and leverage their plan after they are enrolled. And, unlike most Medicare advisors who only search plans that pay them, Chapter searches every Medicare option nationwide. This allows us to find savings and benefits that others miss.

But our ambition doesn't stop with Medicare — we seek to transform the way that Americans navigate and experience retirement. If this sounds exciting to you, we'd love to speak with you.
About The Role:
At Chapter, we're reimagining retirement for older Americans, and our mission hinges on exceptional, informational content. Every day, Medicare-eligible Americans are overwhelmed by the complexities of Medicare. They need answers to their questions and guidance for their decisions.
We're looking for a content writer, reporting to our Content Marketing Manager, to help us scale our content efforts. Your time will be spent writing high-quality content to inform and guide older Americans. In your work, you'll partner closely with the marketing team to understand content needs and messaging guidelines.

How You'll Contribute To Our Mission:
Quickly embrace and to adapt our brand voice to engage with older Americans entering retirement
Focus on writing and editing accurate, concise, and highly compelling copy for our website
Our Content Writer will have an opportunity to grow their role to help with marketing campaigns, emails, social, and print
Play a critical role in driving traffic to our website through blog content
Review content written by other team members, helping us maintain our high content standards
Help develop our content distribution and optimization strategy to hit high growth goals
Work with cross-functional teams to ensure that all copy is consistent across all channels and platforms

About You:
3+ years of professional writing experience, ideally in the healthcare or finance space
Have a scrappy, entrepreneurial spirit and enthusiastically accept challenges.
Possess a basic understanding of marketing and SEO
Consumer-obsessed, and excited to provide the best content to help our audience
Strong communication and organization skills
Experience researching and simplifying topics for broad audiences
Chapter Offers All Employees the Following Benefits and Perks:
Full medical, dental, and vision, premiums covered at 100% for full-time employees
Unlimited PTO, a winter break shutdown, and paid holidays to encourage a healthy work-life blend
$500 desk setup subsidy to set-up your unique home office
$100/month health and wellness subsidy
Benefit from our partnerships with Spring Health (mental health support), Rightway (care navigation), and OneMedical (concierge medicine) to prioritize your well-being.
In-office lunch on Tuesdays/Thursdays, and a stocked office pantry
Generous and competitive parental leave for all parents


Our Commitment
Chapter embraces diversity and equal opportunity in a serious way. We are committed to building a team that represents a variety of backgrounds, perspectives, and skills. The more inclusive we are, the better our work will be.
Chapter will provide any necessary accommodation during the recruitment and selection process to an employee or applicant with a disability.
If you have a disability or special need that requires accommodation at any time during the recruitment process, please let us know.