Senior Frontend Engineer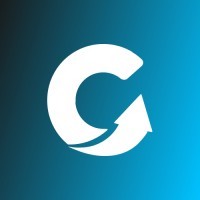 Chariot
Software Engineering
New York, NY, USA
Posted on Monday, June 26, 2023
A payment network connecting nonprofits to the $234B in DAFs
Senior Frontend Engineer
$120K - $175K
/
0.50% - 0.75%
Connect directly with founders of the best YC-funded startups.
Apply to role ›
About the role
Chariot's Senior Frontend Engineer will lead the evolution of our product and technology strategy, along with building a growing team of software engineers. You will work closely with the Chief Product Officer and other Founding Engineers to build out a product that can scale to service all the existing and upcoming contracts in our pipeline. The ideal candidate is both forward-thinking and hands-on, has a strong sense of ownership and drive for delivery, and is a good mentor and co-worker. On our team, you'll have the unique opportunity to apply creative solutions to architect, design, and implement beautiful user experiences to fulfill our mission of helping nonprofits around the world.
Manage and build out the frontend web applications and components that comprise the use-facing Chariot product.
Contribute to the architecture of our frontend applications and define best practices.
Generate ideas for new initiatives and technologies.
Improve monitoring and alerting capabilities for us to better understand our user behaviors and iterate on our product.
Collaborate closely with CPO on UX/UI and be able to translate Figma mockups into pixel-perfect implementations.
Communicate effectively with founders, product managers, and other software developers.
Manage and execute against project plans and delivery commitments within an Agile/Scrum environment.
About the interview
Intro chat with founders to share what we are building and learn about your interests. We are searching for creativity, enthusiasm, and ownership. (30 mins)
Take-home project to test your frontend skills, design, and thinking (60-90 mins)
Second call with founders to learn more about your experiences and dive deep into some of your past projects. (30 mins)
Meet the team in our NYC office in Midtown (1 hour)
Offer decision time!
Timing The typical interview process takes a month from start to finish. This tends to be mostly based on our eng team's availability. That said, we have moved more quickly and look to accommodate candidates who might have a short timeline or competing offers. The more information you can share about your situation and where you are in the process, the more we can either attempt to expedite/match, or save you time if we cannot.
About Chariot
Chariot is a payment network for the $160B+ in Donor Advised Funds. We build the financial infrastructure that connects these complex charitable assets to nonprofits. Chariot is doing for charitable transactions what Visa did for the entire banking industry in the 1950s. Every line of code pushed helps move millions of dollars to charity.
We are currently backed by Y Combinator, Spark Capital, SV Angel, and top-tier angel investors like Adam Grant, Adam Nash, and Angela Duckworth.
DAFs hold $160B+ in charitable assets and are the fastest-growing vehicle in philanthropy. However, millions of DAF users are stuck behind archaic login portals, emails, or even phone calls to make a donation.
Imagine you had to send a wire transfer to Nike every time you wanted to buy a pair of new shoes. How much less likely would you be to get those sneakers? Today, that's what it's like to donate with a DAF. It is estimated that this current friction represents $395B in unrealized donations over the next decade. Chariot's easy-to-use payment option reduces the DAF donation process to just a few clicks.
If what we're doing speaks to you, we'd be thrilled to meet. Come join our core team and build the future of philanthropy.