Founding Full Stack Engineer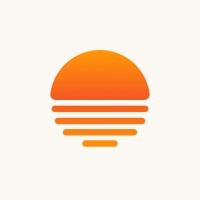 Ciro
Software Engineering
San Francisco, CA, USA
Posted on Thursday, October 12, 2023
As a Founding Engineer at Ciro, you will work closely with the founders to design and build products that sales teams use every day. You will see all parts of the business, shaping Ciro's culture from the earliest stages, and build core parts of our product and infrastructure.
You will:
Design, build, and own large user-facing areas of the product using modern frameworks and tooling (React, Node.js, GraphQL, Tailwind).
Write pipelines to ingest and transform business data from dozens of sources using Python and SQL.
Work closely with the founders and early customers to set product and technical direction for the company.
Play a lead role in defining Ciro's engineering culture as we grow.
Sample projects you might work on:
Build a personalized feed of fresh & timely news on small businesses based on 10+ different data sources.
Build a search experience for users to identify the use of keywords on small business websites.
Some of the skills we're excited about:
5+ years of experience building modern web applications in world-class, high-growth technology companies.
Productive, resourceful, and effective at problem-solving.
Strong product sense.
Ability to balance effective execution with a high bar for engineering excellence.
Preferred: High SQL proficiency and experience working with data products.
Our goal is to make this as simple and enjoyable for you as possible, while respecting your time.
Intro call: a 20-25 min chat with on of the founders about the position, your background, your motivation and all the initial questions you might have.
Collaborative programming technical interview(s): 1 hour session to get a grasp of your skills and approaches.
Onsite: Meet each of the team members in person - we want to get to know you and you probably want to get to know us, so we can make sure that we'll all be thrilled to work together.
Offer: will be made and you'll join Ciro on our journey!