Founding Sr. Enterprise SDR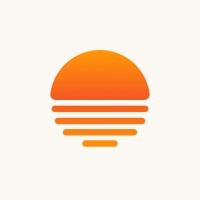 Ciro
Sales & Business Development
San Francisco, CA, USA
Posted on Monday, October 30, 2023
We are hiring for this role in San Francisco (this is not a remote position)
About Ciro
Sales is about building relationships 🤝 — but you wouldn't know it from watching most sales teams that sell to SMBs today.
Ciro's on a mission to build the ZoomInfo and Apollo for companies that sell to SMB and Local businesses, like Dental & Medical Practices, Restaurants, and Construction. Our current customers love our data quality, and the industry's competitors have been around for 100 years and have not innovated in decades.
We are backed by some of the best investors in the world, including Y Combinator, SV Angel, CRV, and the founders of Flexport, BuildZoom, and Tegus. The current team has experience at places like Google, Facebook, AWS, Zoom, and more.
The role
We're looking for a trailblazing first sales hire who can help us shape sales growth, team culture, and the company itself. Ciro is on a journey to building a large, category-defining company. We push and support each other daily to reach excellence. If successful, this individual will be first in line to become Ciro's first AE. If all of this is what you're looking for, read on. We're excited to meet you!
You'll report to Ciro's President (Ross) and work closely with the entire team given our size.
Responsibilities:
Work closely with the founders to raise awareness and generate interest for Ciro through cold calling, emails, and social outreach (LinkedIn) to prospective customers.
Schedule initial discovery calls for the founders
Develop a strong understanding of Ciro's product so that you can handle objections and speak to the impact Ciro can have for our customers
Provide constructive feedback on how to improve effectiveness and efficiency within the SDR role to the founders
Qualifications:
1+ years of prior SDR or similar outbound sales experience
Demonstrated success in achieving sales goals
Excellent verbal and written communication skills
At ease in a fast-paced startup setting
Self-motivated with an entrepreneurial spirit
Who you are:
Someone that's excited to take their career in sales to the next level
Someone who's not afraid to cold call. Expect outbound activities in this role to be a 50/50 split between cold call and other email/written outreach.
Self-starter who finds excitement in helping build a company
Passionate about being a founding startup member
What we offer:
Competitive cash compensation: OTE $85k - $100k (70% base, 30% commission)
Top tier health insurance and lunches in the office
Quarterly "work from anywhere" weeks and unlimited vacation (take it whenever you need it)
Opportunity to take on significant responsibility and ownership in building out Ciro
Why you should join:
This is a unique opportunity to work directly with the founders and help build out the sales motion. We are in an opportune position, having found early signs of PMF through founder-led sales (2 of our 3 founders are former VPs of Sales/Revenue). We are looking for someone that is excited to build on our strong existing base and who is looking to be here for the long run.
We are looking forward to meeting you!