Sales Development Representative (Remote)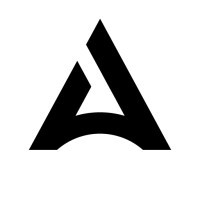 Drata
Sales & Business Development
United States
Posted on Thursday, December 22, 2022
We are looking for rockstar SDR's to join an unmatched team! Drata is the fastest growing, B2B SaaS startups ever to achieve unicorn status and currently taking over the security and compliance automation space. As a member of the Drata SDR team, you will be a critical component to an innovative fast-paced Sales Team. You will drive outbound prospecting campaigns (email, phone calls, & social media) to identify potential customers that would benefit from Drata's solution. You will often be the first point of contact with potential customers with the objective to set qualified meetings for a team of Account Executives. This is an exciting opportunity for SDR's to be apart of an inclusive team, and experience tremendous career growth.
What you'll do:
Research accounts, identify key players and generate interest through cold discovery calls, and email campaigns
Methodically qualify, build, and manage an accurate sales pipeline; maintain a high volume of activity including outbound cold calls, emails, & social selling
Discovering new leads through internet research and social media monitoring/messaging, using tools such as LinkedIn Navigator, Twitter
Responding to inbound customer interest and developing these accounts to create opportunities
Utilize your active listening skills to understand and uncover customer needs and business problems to effectively communicate how Drata can solve them
Achieving, and exceeding, weekly/monthly metrics (meetings, qualified opportunities, new contacts, etc.)
Responsible for accurately tracking customer interactions and information in our CRM, Salesforce
Conduct high-level conversations with C-Suite executives in prospect accounts
Thrive on change while remaining highly organized, optimistic, and coachable
What you'll bring:
A Proven Track Record: 1-3 years of experience in a sales development associate or inside sales role; sales experience in the SaaS space is a plus. We are looking for candidates who thrive in a fast-paced, entrepreneurial business environment and who have a proven track record of success in their past roles and experiences.
Intensely Curious: You thrive on learning new concepts, technologies, personas, and can rapidly absorb and integrate that material into your day to day role
A Doer: You are driven, self-motivated and a self-starter who brings your ideas to life and takes pride in results. You are resourceful and find ways to get things done regardless of the obstacles. You are not fearful of failure and realize that failure is often a step closer to figuring out what works. Taking on complex challenges excites you, even if you need to ask for help or spend some time figuring out where to begin.
Organized: You are detail-oriented and can juggle having a variety of different projects on your plate at one time because you are good at keeping track of them. You can create structure for yourself to be the most successful.
A Talented Communicator: You are a "people person" who enjoys communicating with people and has a strong awareness of those around you. You are thoughtful about the ways you communicate and the impression that may have on a client.
Mission-Driven: You want to use your talents to make the world a better place and you are in a rush to do it.
Confident but Self-Critical: You are confident in your skills and the quality of your work product. At the same time, you are not afraid to ask for help and want to constantly be improving. You value honest, action-oriented feedback and believe that we can use it as a tool to improve as a team.
Benefits:
Health & Wellness: 100% coverage for medical, dental, and vision plans - for employee and dependents + on demand health care concierge

HSA, FSA, & DCFSA: Pre-tax savings plans for healthcare and dependent care

100% paid short and long term disability plus life + AD&D benefits

Learning & Development: $500 annually towards professional development opportunities + $250 annually towards personal development opportunities

Flexible Time Off: Flexible vacation policy for strong, fully charged batteries

16 Weeks Paid Parental Leave: An inclusive policy to ensure you have time with your newborn, newly adopted, or foster child

Work Remotely: Flexible hours and work from home + $1,000 annually to cover necessary business related items for your home office

Charitable Giving Program: Up to $500 match for qualified charities

401K: Reach your financial goals while reducing your taxes
This role will receive a competitive base salary, sales commission, benefits, and equity. The base salary for US-based employees is listed below.
Sales Development Representative: $65,000
A variety of factors are considered when determining someone's leveling and compensation–including a candidate's professional background and experience. These numbers may be modified in the future and final offer amounts may vary from the amounts listed above.
Please continue to apply if you are unsure that you fit into our compensation structure.
---
Drata is on a mission to help build trust across the internet.
Drata is a security and compliance automation platform that continuously monitors and collects evidence of a company's security controls, while streamlining compliance workflows end-to-end to ensure audit readiness.
We all recognize the importance of earning and keeping the trust of our customers when it comes to protecting their data. We've felt firsthand how burdensome achieving and maintaining a strong security and compliance posture can be at a fast-growing company. It's a manual, redundant, error-prone, and unscalable process - and it only grows more complex and expensive over time.
Our team of SaaS, security, compliance, and audit experts have built a better way - with automation.
Employment at Drata is based solely upon individual merit and qualifications directly related to professional competence. We strictly prohibit unlawful discrimination or harassment on the basis of race, color, religion, veteran status, national origin, ancestry, pregnancy status, sex, gender identity or expression, age, marital status, mental or physical disability, medical condition, sexual orientation, or any other characteristics protected by law. We also make reasonable accommodations to meet our obligations under laws protecting the rights of the disabled.