Business Development Lead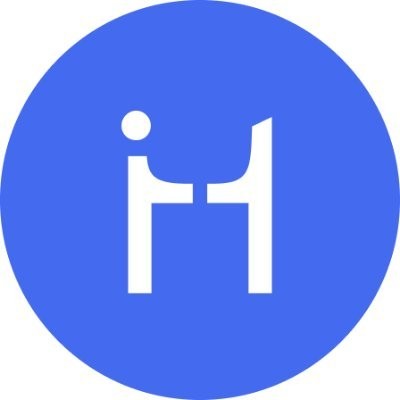 HumanFirst
Sales & Business Development
Remote
Posted on Thursday, March 2, 2023
HumanFirst is unlocking better research for all humans, sooner.
Our Mission
Unlocking access to life-saving medicines isn't easy. On average, it takes 10 years for a new medicine to complete the journey from discovery to marketplace. About 85% of clinical trials fail to recruit enough patients, and there are systemic barriers that block health equity and access.
Digital technologies such as wearables and other connected sensors can drive a better understanding of patients' needs, improving access to medicines and trials. HumanFirst is accelerating the adoption of evidence-based measures -- and 22 of the top 25 pharma companies have used our Atlas platform to include
measures that matter to patients
into their trials.
We closed a Series A round led by Maverick Ventures, with Lux Capital and Threshold Ventures, and other leading investors - bringing total funding to $15M. We're well-funded, growing quickly, and looking for the best Humans to join our small but mighty team.
Your Role
We're looking to hire our first Business Development Lead. This role that is responsible for achieving company revenue goals and establishing the strategic and operational sales & marketing foundation for long-term growth. As a key hire at an early-stage company, Business Development will have exposure to all aspects of the company-building process, including product, marketing, and customer experience.
You'll develop our go-to-market function, achieve company revenue goals, and establish the strategic and operational sales foundation for long-term growth.
First stage: when you start
Onboard with our team and culture (e.g., in the first month you'll get to know our business, meet product and CX teams, review historical deals and contracts).
Know how to price & package our products by customer segment. You'll be our expert on our buyers' personas.
Codify our go-to-market plan (e.g., draft preliminary market segmentation and account prioritization across the top accounts).
In this stage, the you won't yet make product changes -- you'll focused on optimizing our sales function for the existing process.
Next stage: as you grow
Build our pipeline (e.g., increase our a probability weighted pipeline by 50%).
Know how to price & package our products by customer segment. You'll be our expert on our buyers' personas.
Direct creative marketing efforts across leads, opportunities, and paid customers.
Refine our sales KPIs, tools, scorecards and operational management cadence across sales, marketing, customer experience, and product.
Create & drive your first partnership proposal, partnering closely with our product engineering team.
Close your first self-sourced deal.
What you have:
5-7+ years of sales or business development management experience - willing to be a player-coach
Excited to be an IC to start and then build out our team
Experience selling enterprise SaaS products into life sciences (e.g., pharma, biotech, or CROs)
Has owned (and over-delivered on) a sales quota
Competitive / driven by winning & closing deals
Experience working with early stage teams (<100 people)
Compensation, Benefits and Perks
The annual salary range for this role is $140,000-$170,000. Total compensation also includes generous equity and benefits, and is eligible for the HumanFirst commission plan
Medical, dental, and vision insurance for you and your family
Flexible time off and 11+ company holidays per year
401(k) plan with company matching up to 4%
Paid parental leave for birthing parents (12 weeks) and non-birthing parents (8 weeks)
Fertility and family planning benefits through Carrot ($25,000 lifetime benefit)
Stipend for your ideal remote / WFH set-up ($1,250 every three years)
Wellness benefit ($2,000 every two years)
Annual learning & development stipends ($1,000 per year)
20+ leadership coaching sessions per year (2x/ month)
Company charity matching contributions
HumanFirst is an Equal Opportunity Employer.