Product Growth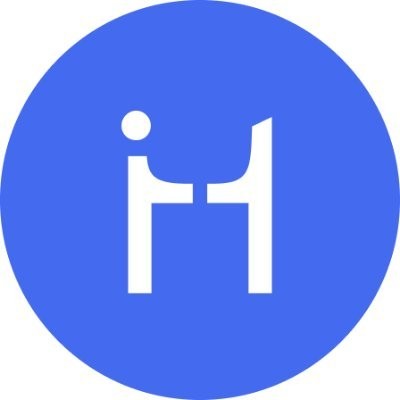 HumanFirst
Product, Sales & Business Development
Remote
Posted on Thursday, March 30, 2023
HumanFirst is unlocking better research for all humans, sooner.
Our Mission
Unlocking access to life-saving medicines isn't easy. On average, it takes 10 years for a new medicine to complete the journey from discovery to marketplace. About 85% of clinical trials fail to recruit enough patients, and there are systemic barriers that block health equity and access.
Digital technologies such as wearables and other connected sensors can drive a better understanding of patients' needs, improving access to medicines and trials. HumanFirst is accelerating the adoption of evidence-based measures -- and 22 of the top 25 pharma companies have used our Atlas platform to include
measures that matter to patients
into their trials.
We closed a Series A round led by Maverick Ventures, with Lux Capital and Threshold Ventures, and other leading investors - bringing total funding to $15M. We're well-funded, growing quickly, and looking for the best Humans to join our small but mighty team.
The Role
As HumanFirst continues to grow, we're looking for a strategic, highly cross-functional product growth team member who is skilled at building deep, trusting relationships with senior clients and delivering high quality products and services to market. You'll do this by:
(1) Expanding product visibility, retention, and growth within the organizations we work with by partnering with our most important stakeholders to drive long-term decisions for our partnership
(2) Being the voice of the customer through a deep understanding of customer needs and expectations to inform product strategy for the business
(3) Managing the customer lifecycle end-to-end to maximize our customers' experience with our products and services
As an early hire on the Product Growth & Customer Experience team, you have the opportunity to shape the implementation journey for our users and effective go-to-market tactics to engage customers.
At HumanFirst we are fully remote so we look forward to you joining us from anywhere in the US.
What you will do
Customer strategy, engagement, and feedback: Lead relationships with users and senior clients to define strategic goals for the customer. Know their business, jobs to be done, and workflows, and empathize with the problems they experience and what motivates them. Drive customer feedback to identify areas of improvement, create comprehensive programs for retention and growth, and inform the direction of our product roadmap.
Product positioning and storytelling: Tell an effective story for our products and services by learning how HumanFirst can meet the needs of our customers and how our product drives value for them. Identify where content is needed to help them move faster, and then produce that content for key customer engagements.
Enablement for product & service expansion: Partner with our sales, product, and research teams to pursue strategic partnerships with customers to deliver our products & services and expand our reach within the organization. Develop scalable processes that align cross-functional teams and enable support for our users as we double and triple in size.
What you have
4-7+ years of customer-facing experience in early stage companies with a background in management consulting. Ideally experience has been primarily in B2B software in life sciences or health tech, but not required.
Executive-level presence with customers. You are comfortable and excited to be customer-facing and are a trusted advisor and thought partner to senior stakeholders to define customer needs and solutions autonomously.
Passion for understanding how and why customers use a product. As a natural storyteller, you can easily translate that knowledge into compelling positioning, and subsequently verbalize that story back to customers.
Excellence in prioritization, self-direction and delegating work in a fast-paced environment. You're a generalist and natural owner of your work, and can flex into cross-functional teams and responsibilities to execute.
Detail-oriented project manager that balances the tactical and strategic, with the ability to build the strategy for product and service delivery, and also work across the organization cross-functionally to get it done.
Compensation, Benefits and Perks
Competitive salary and equity ($110,000-$150,000) -- Total compensation also includes generous equity and benefits
Medical, dental, and vision insurance for you and your family
Flexible time off and 11+ company holidays per year
401(k) plan with company matching up to 4%
Paid parental leave for birthing parents (12 weeks) and non-birthing parents (8 weeks)
Fertility and family planning benefits through Carrot ($25,000 lifetime benefit)
Stipend for your ideal remote / WFH set-up ($1,250 every three years)
Wellness benefit ($2,000 every two years)
Annual learning & development stipends ($1,000 per year)
20+ leadership coaching sessions per year (2x/ month)
Company charity matching contributions
HumanFirst is an Equal Opportunity Employer.