Platform Runner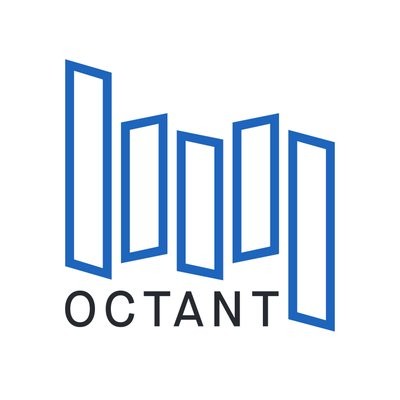 Octant Bio
Emeryville, CA, USA
Posted on Wednesday, September 27, 2023
COMPANY
Octant is a well-backed team of experienced scientists and entrepreneurs at the frontiers of biology, chemistry, and computation. We are a small molecule therapeutics company scaling drug discovery to navigate the complexity of human diseases using an integrated platform combining synthetic biology, genomics, computation and high-throughput chemistry.
Octant is an equal opportunity company that values diversity, equity, and inclusion. We welcome applicants of all backgrounds. We're committed to fostering an inclusive and supportive work environment for everyone.
JOB DESCRIPTION
We are seeking a Platform Runner to operate key portions of our Navigator Platform to push our drug programs forward. As a member of the Octant team, you'll contribute to Octant's mission to develop novel medicines for patients in need using the latest technological advancements in biology, chemistry, computation, and automation.
As a Platform Runner at Octant, you will:
Run critical portions of our HT screening and HT synthetic chemistry platforms
Coordinate with platform team members to schedule and prioritize screening and synthesis requests from drug programs
Operate advanced custom software and automation
Help set and execute SOPs
Ensure work can get done (inventory stocking, equipment maintenance, etc.)
Communicate updates on screening and synthesis requests to stakeholders and appropriately escalate issues/delays
Troubleshoot any issues that arise and move towards efficient solutions
THIS JOB MIGHT BE GREAT FOR YOU IF YOU:
Are familiar with biology and/or chemistry lab skill sets
Are excited to learn and master new things, including automation, mammalian tissue culture, chemical synthesis, software, soft skills, and more
Value excellent communication, both verbal and written, and can coordinate across multiple stakeholders
Have a strong attention to detail
Are committed to high data quality
Are execution focused - you love getting things done
Do what's best for the team
Thrive in a fast-paced, ever- changing, collaborative, team-oriented startup environment.
In your application, please highlight something you're proud of, inside or outside of science!
This is a non-exempt role with a base rate of $24-26/hr depending on experience level. We offer health benefits (medical, dental, vision), equity, and 401(k) matching.
Octant is located in Emeryville, California.