Octant Apprentice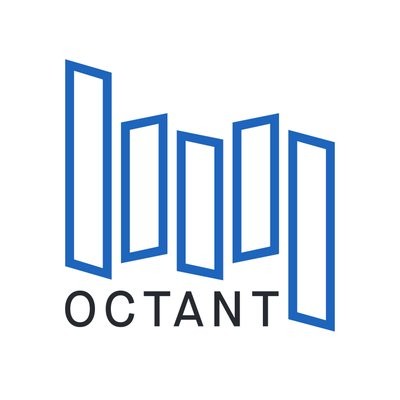 Octant Bio
Emeryville, CA, USA
Posted on Thursday, October 12, 2023
COMPANY
Octant is a well-backed team of experienced technologists and entrepreneurs at the frontiers of biology, chemistry, and computation. We are a small molecule therapeutics company scaling drug discovery to navigate the complexity of human diseases using an integrated platform combining synthetic biology, genomics, computation and high-throughput chemistry.
Octant is an equal opportunity company that deeply values diversity, equity, and inclusion, and welcomes applicants of all backgrounds. We're committed to growing the company with a diversity of talented individuals and our team is dedicated to fostering an inclusive and supportive work environment for everyone.
Octant is looking for the class of 2024-2025 Apprentices! You're close to graduation and excited to train in Octant's core technologies before your next professional step. Whether you're excited about startups, working in industry, or planning on going to graduate school, you're motivated by Octant's mission to engineer breakthrough medicines. As part of the Octant team, you'll learn from some of the top scientists in synthetic biology, multiplexed assays, and chemistry while directly contributing towards our drug discovery programs. You love working in the lab/terminal, are organized, and take pride in your work. You thrive on getting things done, are eager to troubleshoot random tasks that arise in startups, and can navigate the uncertainty of an ever-changing and fast-paced environment.
As an Octant Apprentice (OA) at Octant, you'll:
Work closely with a scientist mentor to support and expand Octant's

platform technologies

to develop novel therapeutics. This includes synthetic biology, multiplexed assays, chemistry, and drug discovery.

Learn skills relevant to your Octant work such as analyzing data using custom analysis pipelines, mammalian tissue culture, cutting edge molecular cloning techniques, high-throughput chemical synthesis, cell-based assays, and more.

Experience the multiple facets of a startup, including recruiting and discussing scientific and commercial strategy.

Expand your network with other startups, academic programs, and investors during network events and monthly fireside chats.

Regular brunches with our founders,

Sri Kosuri

and

Ramsey Homsany
THIS JOB MIGHT BE GREAT FOR YOU IF YOU:
Are looking for 1 year of full-time research and engineering experience with the chance to build a career here.

Are excited about implementing novel techniques and developing scalable infrastructure.

Participated in undergraduate research experience involving biology, biochemistry, engineering, chemistry, bioinformatics, or computational biology.

Enjoy executing on high-impact projects, whether in the lab or at the terminal, and are excited to learn and develop novel protocols that impact the company workflow (for example, an apprentice helped develop

OCTOPUS

)

Are detail-oriented and thrive in a high-growth, collaborative, team-oriented startup environment.
Apply below by January 14th, 2024. Check out our Octant Apprenticeship blog posts here and here to hear more about the apprenticeship experience!
As part of the application process, please indicate whether you are interested in the biology (wet) or chemistry (wet) roles. Candidates will be evaluated for a role focused on their technical area selection(s). Please note, cross-functional students are invited to apply to up to 2 roles (ie, if you have a biology background, but want to learn more in chemistry, feel free to apply!).
Base salary of $70,000 a year. We offer health benefits (medical, dental, vision), equity, and 401(k) matching.