Platform Engineer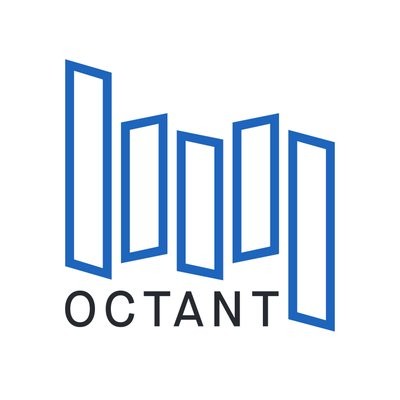 Octant Bio
Software Engineering
Emeryville, CA, USA
Posted on Tuesday, November 7, 2023
COMPANY
Octant is a well-backed team of experienced scientists and entrepreneurs at the frontiers of biology, chemistry, and computation. We are a small molecule therapeutics company scaling drug discovery to navigate the complexity of human diseases using an integrated platform combining synthetic biology, genomics, computation and high-throughput chemistry.
Octant is an equal opportunity company that values diversity, equity, and inclusion. We welcome applicants of all backgrounds. We're committed to fostering an inclusive and supportive work environment for everyone.


JOB DESCRIPTION
Platform Engineers at Octant build and maintain an efficient and reproducible drug discovery platform. A Platform Engineer understands the nuances of each capability enabled by the platform, including automation, HT biology, HT chemistry, data science, and software, and uses this knowledge to build and implement the right systems, processes, and metrics to push our drug programs forward. This includes, but is not limited to, designing and implementing new biological and chemical workflows, architecting scale, streamlining existing workflows, troubleshooting issues, building and tracking metrics for success, finding and implementing creative and simple solutions quickly, and more. As a Platform Engineer, you will:
Work at the interface of automation, biology, chemistry, data science, and software engineering to build and implement robust workflows and processes
Utilize soft-power to manage complex teams and stakeholders to build and manage impactful internal products and capabilities
Manage vendor relationships (Ginkgo, Beckman Coulter, etc) for all automation equipment, especially fully integrated systems
Help to determine when we need to develop new/improved capabilities or technologies to fulfill our company priorities
Determine what instruments to purchase, implement those instruments, and ensure they function well
Mentor early-career automation engineers
As a member of the Octant team, you'll contribute to Octant's scientific strategy by designing, executing, and interpreting results for significant technology projects. You should thrive on getting things done, are eager to troubleshoot random tasks that arise in startups, and can navigate the uncertainty of an ever-changing and fast-paced environment.


THIS JOB MIGHT BE GREAT FOR YOU IF YOU:
are engineering and process oriented, with a background in wet lab biology (mammalian cell work preferred) and/or chemistry (organic synthesis preferred)
have worked with plate-based workflows
aren't afraid to dive in to new technical areas, get your hands dirty, and build and deliver cross-functional products/processes in unfamiliar territories
are comfortable working with and around automation including Beckman Access System, Echos, Bravo's, iDOT, plate readers, etc
enjoy working across multiple functions to understand the needs of individuals, teams, or the company to formulate simple and efficient solutions
have a demonstrated record of working on and leading impactful projects
are familiar and comfortable with basic programming (nice to have)
thrive in a fast-paced, collaborative, team-oriented startup environment
have an "all hands on deck" mentality, and are excited about and committed to building a robust and useful platform to build meaningful medicines
have built impactful stuff (capabilities, workflows, internal products, processes, etc.) at startups
We're open to candidates of varying experience and education levels, with greater emphasis on the types of experience than exact amount of experience. That being said, this role most likely requires a MS or PhD in engineering, chemistry, biology, or related field, with a few years of industry experience working across different teams in order to have accrued different types of experiences. We expect candidates will have diverse backgrounds given that the role requires knowledge and comfort across several technical areas.
In your application, please describe a piece of work that you're proud of and highlights your strengths. Feel free to link publications, articles, blog posts, etc. If there is nothing public, please summarize that work in a couple of paragraphs. We'd love to also hear about things you've been proud to build or lead outside of science and engineering.
The expected annual base salary is in the range of $150,000 to $200,000 depending on skills and experience. We offer health benefits (medical, dental, vision), equity, and 401(k) matching.


OCTANT'S NAVIGATOR PLATFORM:
Octant's Platform, "The Navigator," is an expanding set of drug discovery and development capabilities using scaled approaches that empirically explore and engineer biology and chemistry. The biology and chemistry platforms work in a virtuous cycle with each other, and are enabled by automation and compute:
Biology Platform – Cellular Intelligence – Octant's biology platform uses high-throughput approaches to design, build, and test human cell models that interrogate cellular and biophysical mechanisms implicated in disease. We use Cellular Intelligence to deeply explore how drugs and genetics impact those mechanisms that might be at play and correlate them with clinical outcomes. This enables us to identify druggable mechanisms and develop target candidate profiles. These assays then also serve as our screening infrastructure to discover molecules that achieve our desired target profiles.
Chemistry Platform – HT-SAR – Octant's chemistry platform uses high-throughput and nano-scale synthetic chemistry to identify and iteratively improve chemical starting points that interact with the cellular and biophysical mechanisms implicated in our target disease pathways. HT-SAR enables us to drive suboptimal hits towards molecules that meet our candidate profiles, engineering them into high-quality lead molecules and ultimately drugs.
We bring both sides of this platform together through custom software, automation and data science to drive speed, scale, and learnings in order to drive week-to-week progress on our drug programs.