Real Estate Processor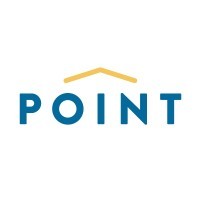 Point
Operations
Manila, Philippines
Posted on Thursday, March 23, 2023
Local
Who we are
Our mission at Point is to make homeownership more valuable and accessible to all. Every day, we explore, build, and iterate to create innovative financial products that improve the lives of our customers. Together, we're creating the premier full-stack home equity platform to help current homeowners access their home wealth and aspiring ones realize their dream of homeownership. We recently raised a $120M Series C led by WestCap, and have raised over $170M overall from Andreessen Horowitz and other leading investors.
Our culture
We are a people-first, value-driven team. We come from varied backgrounds, experiences, and time zones. Our teams are aligned in service to our goal — to improve the lives of customers. Our culture is built on sharing ideas, supporting each other, and being empowered to do our best work. Find out what you can accomplish as part of an engaged, high-achieving team focused on a common goal.
About the role
Point seeks a talented, experienced Processor to serve as a foundational member of the Point Manila team. As a Processor, you will be responsible for collecting, reviewing, and verifying documents required to successfully close an investment. You will be in contact with homeowners to assist with questions or troubleshoot on documents requested to underwrite and fund the option investment. You will also be playing a pivotal role in ensuring the "clear to close" conditions have been met before moving an application into closing.
You will work with title companies in clearing curative issues and help provide guidance and documentation (e.g. removing liens/judgements, confirming vesting, etc). You will also help ensure that Point's lien position is protected by ordering and analyzing title reports, facilitating payoffs and reconveyances, and collecting all documentation needed prior to closing.
Your responsibilities
Review title report for accuracy, completeness, and eligibility

Work with cross-functional teams (account managers, underwriters, and closers) to successfully bring an application to close

Review entity documents, trust documents and divorce decrees to determine proper curative steps to ensure a clear title.

Review and manage processor pipeline within set SLA.

Clearly communicate with homeowners, title, docket partners, and outside agencies (cities, counties, government agencies, debt collection agencies, third party vendors).

Use skillset and knowledge of curative clearance to obtain documentation required to clear title report and secure Points lien position.

All pre-closing duties not limited to obtaining evidence of insurance, updated payoffs, checking fees input by underwriting, review of entire body of documentation for anything missing or inaccurate, verify ownership and communicate closing steps to every homeowner.

Meet or exceed daily and monthly goals including CTC volume, call targets and title grade clearance expectations.
About you
Undergraduate degree in Business Administration, Finance/Accounting, Economics, or similar

2+ years of Mortgage Processing and/or title curative experience

Understanding of various title issues and curative measures on title, i.e. tax liens, probate

Knowledge of common credit underwriting standards, and income and asset evaluation

Experience with mortgage modifications and the ability to analyze a title report is a plus

Strong written and verbal skills

Fastidious attention to detail

Title clearance/curative

Fluency in Microsoft Office or Google Sheets. You use formulas to reduce errors and increase efficiency whenever possible.

Proficiency with computers, and comfortable in a paperless environment.

Excited about joining an later-stage tech company, interested in real estate, interested in fintech
Our benefits
Generous health benefits
We provide medical HMO, dental, and vision coverage (through medical allowances).
Generous paid time off
Recharge with plentiful paid time off days and 10 national paid holidays.
Extra work/life benefits
De minimis; meal allowances, cash unused vacation, parental leave, bereavement, retirement
Point is proud to be an equal opportunity employer. We provide employment opportunities regardless of age, race, color, ancestry, national origin, religion, disability, sex, gender identity or expression, sexual orientation, veteran status, or any other protected class. Each individual at Point brings their own perspectives, work experiences, lifestyles, and cultures with them, and we believe that a more diverse team creates more innovative products, provides better services to customers, and helps us all grow and learn. At the launch of each position we benchmark compensation to the appropriate role and level utilizing competitive compensation data from various data sources as references. At the offer stage we use the signal we received from our interviews coupled with your experience, location, and other job-related factors to determine final compensation.