Valuations Underwriter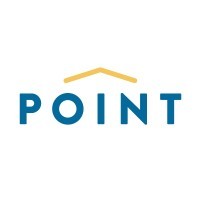 Point
Marketing & Communications
Manila, Philippines
Posted on Friday, April 7, 2023
Local (100% Onsite)
Who we are
Our mission at Point is to make homeownership more valuable and accessible to all. Every day, we explore, build, and iterate to create innovative financial products that improve the lives of our customers. Together, we're creating the premier full-stack home equity platform to help current homeowners access their home wealth and aspiring ones realize their dream of homeownership. We recently raised a $120M Series C led by WestCap, and have raised over $170M overall from Andreessen Horowitz and other leading investors.
Our culture
We are a people-first, value-driven team. We come from varied backgrounds, experiences, and time zones. Our teams are aligned in service to our goal — to improve the lives of customers. Our culture is built on sharing ideas, supporting each other, and being empowered to do our best work. Find out what you can accomplish as part of an engaged, high-achieving team focused on a common goal.
About the role
Point seeks a talented, experienced Valuations Underwriter to serve as a foundational member of the Point Manila team. As a Valuations Underwriter, you will be responsible for analyzing and verifying property data to support our Underwriter team with assessing the collateral behind our home equity investments.
You will work closely with the Underwriter teams and Investor Operations teams to ensure a high level of analytical quality to mitigate the risk involved with investing in the underlying assets.
Your responsibilities
Y

ou'll use your expertise to assess and analyze the value of the subject properties we invest in.

You'll bring an in depth knowledge of residential real estate valuations/appraisals to confirm and clarify the value of the collateral as presented by property valuation products.

You'll research subject property and comparables based on online sources including county records & MLS, and information provided by real estate professionals and homeowners.

You'll work closely with the Underwriting and Investor Operations teams to ensure a high level of analytical quality.

You'll be instrumental in assisting with vendor management oversight for all Appraisal Management Companies in our network.

You'll work closely with the senior members of the company and will be exposed to all aspects of Point's business.
About you
Fastidious attention to detail

Familiarity with all of the characteristics that results in an appraisal value

Strong analytical and problem-solving skills

Comfort presenting and defending analysis decisions

Previous experience as a residential real estate appraiser, desk reviewer, or residential appraisal reviewer within a multi-state lending organization a plus

Excited about joining an early-stage tech company, interested in real estate, interested in fintech

Fluency in Microsoft Office or Google Sheets. You use formulas to reduce errors and increase efficiency whenever possible.

A desire to deliver an uncommon level of quality customer service

Flexibility with helping with other department tasks

Undergraduate degree in Business Administration, Finance/Accounting, Economics, or similar or related professional experience
Our benefits
Generous health benefits
We provide medical HMO, dental, and vision coverage (through medical allowances).
Generous paid time off
Recharge with plentiful paid time off days and 10 national paid holidays.
Extra work/life benefits
De minimis; meal allowances, cash unused vacation, parental leave, bereavement, retirement
Point is proud to be an equal opportunity employer. We provide employment opportunities regardless of age, race, color, ancestry, national origin, religion, disability, sex, gender identity or expression, sexual orientation, veteran status, or any other protected class. Each individual at Point brings their own perspectives, work experiences, lifestyles, and cultures with them, and we believe that a more diverse team creates more innovative products, provides better services to customers, and helps us all grow and learn. At the launch of each position we benchmark compensation to the appropriate role and level utilizing competitive compensation data from various data sources as references. At the offer stage we use the signal we received from our interviews coupled with your experience, location, and other job-related factors to determine final compensation.