Magazine Contributor - Clinical or Business (contract)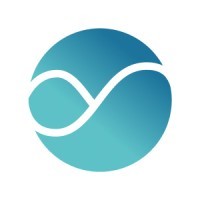 Rupa Health
Remote
Posted on Saturday, April 1, 2023
Want to become a contributor for the #1 healthcare magazine focused on lab testing? Our online publication is read millions of times each year and distributed to over 500,000 social media followers across Facebook and Instagram. If you're looking to get paid for the opportunity to build your own brand on the Rupa platform, this is your chance.
We're looking for world-class Subject Matter Experts, who are excellent writers. We need contributors that fall into one of two categories.
1. You're a licensed clinical expert who focuses on a specific niche of medicine. Strong preference for MD's, ND's, PhD's but if you're at the top of your industry and amazing at what you do - we want you to write for us.
2. You're world-class at the BUSINESS of building a clinic. You've scaled a clinic a before, you've helped other doctors scale their own clinic, you know the best CRM system to use, the best marketing programs that actually work, how to help doctors actually become successful.
Requirements:
- Able to commit to a minimum of 2 articles a month
- Able to take feedback & follow up on revision requests
- Able to follow an outline
- A friendly human who is great to work with
Pay ranges from $25 - $200 per article depending on background, credentials, and experience. Every article you write will include your author profile with a description of your background.
Disclaimer: While this is a very part-time contract role that is paid per article, this is not one-off "guest blogging"! You'll be a valued member of our writing team 💙 and an official Rupa Health contributor. This comes with the expectation of being able to meet a mutually agreed-upon # of articles each month and to collaborate well with your team members.