Founding Machine Learning Engineer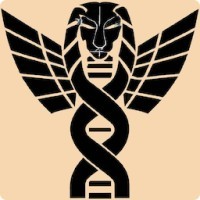 Sphinx Bio
Software Engineering
Posted on Monday, October 30, 2023
Sphinx Bio — Founding Machine Learning Engineer
At Sphinx, we believe that scientists deserve better tools than the current tangled mess of spreadsheets, notebooks, and slide decks. If you're excited to build and deploy software and ML systems for cutting-edge science that saves lives, this job is for you!
We are backed by world-class investors including
Benchmark Capital
(investors in companies such as Uber, Twitter, Discord, Airtable, Confluent, Elastic).
As Sphinx's founding ML Engineer, you will have a tremendous opportunity to shape the use of ML in the scientific domain. You will have the opportunity to learn from customers and work with the software engineering team to implement product solutions. You should be excited about 0→1 problems and feel comfortable working fast, cutting through ambiguity and keeping focused on customers and impact.
From a technical perspective, be prepared to do a little bit of everything — from designing data pipelines to deploying models. As a small team, we expect engineers to be generalists (though it's ok if you have a set of areas where you're stronger). We are also looking for first-principles thinkers. Scientific data and workflows has a different set of challenges than other industries, and you will have the opportunity to design novel solutions to difficult problems.
Design, build and scale machine learning solutions, dealing with large-scale, complex datasets.
Work closely with our engineers to integrate pre-trained models into our platform.
Stay up to date on the latest scientific research and implement new advances
Proactively engage in system design and code reviews, not just for the ML code, but for the entire system.
Have built and deployed ML models in production settings
Are fluent in Python and at least one ML framework
Are a leader who leads by example and whose actions will set the bedrock of our culture
Want to work in a fast-paced environment at the frontier of a critical market
Have the most fun when working on problems that directly impact customers
Enjoy working closely with scientists and learn more about science (no prior biology experience required)