🧪Sr. Product Designer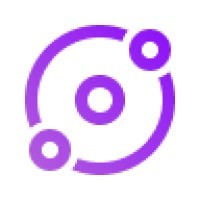 Teamflow
Product, Design
Posted on Wednesday, April 5, 2023
As a Senior Product Designer you will craft and refine the core Lindy experience . You'll spend a lot of time talking with users understanding their problems and their jobs to be done. You get excited working through product iterations with other designers and developers. You love figuring out how to continuously improve Lindy. Please note: This hybrid office position requires you to live in the Bay Area. We are currently unable to sponsor a visa.
As a member of the design team, you will:
Work directly with the CEO.
Be involved in building an early stage startup, with all the expectations and responsibilities that come with this.
Define, prototype, design, and iterate an amazing product, from the micro-interactions to the end-to-end visual language.
Perform research to understand the user and problems to be solved.
Collaborate with engineers to navigate trade-offs and help them build the product you designed.
At least 3 years as a product designer (visual design and branding is a bonus).
A passion for building and delivering great products.
The ability to navigate a fast-paced work environment.
A hard-working ethic to help build and grow a new startup.
Exceptional written and oral communication skills.
Be able to work in a San Francisco office.
Experience in web technologies — JS, HTML, CSS, React…
Competitive salary and generous equity.
A lot of autonomy within your area of responsibility.
The fun of working at a no-nonsense startup that just wants to build an amazing product and business.
If interested, send an email to jobs@lindy.ai with your resume or LinkedIn and a link to your portfolio.