Forward Deployed Software Engineer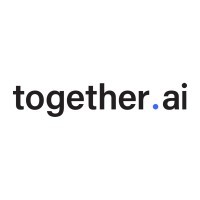 Together
Software Engineering
San Francisco, CA, USA
Posted on Thursday, November 2, 2023
Role
As a Forward Deployed Software Engineer, (FDSE), you will work directly with customers post-sales to quickly understand their greatest problems and design and implement generative AI solutions to solve them. As an FDSE, you'll apply your problem solving ability, creativity, and technical skills to help organizations use generative AI to achieve success. You'll have the opportunity to gain rare insight into and contribute to some of the world's most important industries.
Requirements
Have 5+ years of technical consulting (or equivalent) experience
Expert at building web applications using Python and TypeScript
Own problems end-to-end, and are willing to pick up whatever knowledge you're missing to get the job done to ensure both your team and our customers succeed
Excellent oral and written communication
Ability to thrive in a collaborative environment involving different stakeholders and subject matter experts
Ability to write high-performance, reusable code for UI components, including appropriate testing
Responsibilities
Deeply embed with our most strategic platform customers, serving as their technical thought partner in building novel applications on our API
Work in small teams with minimal supervision and own end-to-end execution of high stakes projects
Ability to do whatever is necessary to make customers successful, from driving architecture decisions with fellow engineers, coding custom web apps, speaking with customer executives, establishing strategy, and more
Communicate effectively with stakeholders across Together when developing a solution; seek and incorporate diverse perspectives to address complex issues
About Together AI
Together AI is a research-driven artificial intelligence company. We believe open and transparent AI systems will drive innovation and create the best outcomes for society, and together we are on a mission to significantly lower the cost of modern AI systems by co-designing software, hardware, algorithms, and models. We have contributed to leading open-source research, models, and datasets to advance the frontier of AI, and our team has been behind technological advancement such as FlashAttention, Hyena, FlexGen, and RedPajama. We invite you to join a passionate group of researchers and engineers in our journey in building the next generation AI infrastructure.
Compensation
We offer competitive compensation, startup equity, health insurance and other competitive benefits. The US base salary range for this full-time position is: $160,000 - $220,000 + equity + benefits. Our salary ranges are determined by location, level and role. Individual compensation will be determined by experience, skills, and job-related knowledge.
Equal Opportunity
Together AI is an Equal Opportunity Employer and is proud to offer equal employment opportunity to everyone regardless of race, color, ancestry, religion, sex, national origin, sexual orientation, age, citizenship, marital status, disability, gender identity, veteran status, and more.