Machine Learning Engineer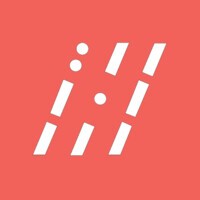 Unit21
Software Engineering
Remote
Posted on Saturday, September 2, 2023
About the role
We are looking for an entrepreneurial, thoughtful, and relentless executor who is passionate about applied data analytics and machine learning (ML). We build products that abstract complex semantics of data, so that our users can make use of the power of analytics and ML with minimal cognitive overhead. This requires careful thought, high creativity, and a deep understanding of data analytics and ML at scale.

What you will be doing:
Identify ML techniques into Unit 21 products
Take Ownership of the development lifecycle of features and modeling
Design Data acquisition strategies across customers with different schemas
Implement Data Collection Pipelines
Solve various ML and Programming puzzles
Gain insights and features from manipulating large data sets
Automate model training and inference across many models and customers
Build out ML models from raw data to fully featured products
What we're looking for:
BS, MS or Ph.D in Machine Learning, Computer Science, Mathematics, Statistics, Physics, or related field is required
3+ years of experience in developing machine learning systems/applications
Fluency in the Python (non-Jupyter) machine learning life cycle designing, developing, deploying and maintaining models in production
Strong SQL skills. Strong analytical, feature engineering and data modeling skills. Advanced understanding of data pipelines and ETL processes
A strong grasp of traditional machine learning algorithms, both unsupervised and supervised
Experience in deep learning frameworks like PyTorch or TensorFlow
Ability to manage several projects simultaneously, including scoping technical tasks and effectively communicating progress toward milestones
Advanced knowledge of software engineering principles including software design, source control management, build processes, automated deployments, code reviews, testing methods
Experience working with AWS
Bonus Points!
Experience working with Apache Spark and Data Bricks
Unit21 is an equal opportunity employer, we encourage all to apply, even if you do not meet each requirement above. We are building a diverse, inclusive workforce and hope you will join us!
What we can offer you:
Competitive salary and pre-IPO stock options

100% company-paid medical, dental and vision insurance (for employee)

Optional HSA and FSA medical reimbursement accounts

Unlimited paid time off

Generous leave programs for life events

401(k)

Charity matching

Annual Learning & Development stipend

One-time Home office set-up stipend

Commuter benefits

Happy hours and team-building events

Great office space in the San Francisco Financial District

Fully stocked kitchen

Lunch and dinner provided in SF office at least 3x per week

A great company culture with a strong emphasis on diversity, equity and inclusion
About Unit21
Unit21 stops bad actors by leveraging data to deliver justice and safety in the world. We protect businesses against adversaries engaging in money laundering, fraud, and other sophisticated risks by offering no-code infrastructure to model, detect, and remediate suspicious activity. Our customers range from large Fortune 500 companies to high-potential, pre-launch startups. We have reported over USD $2 billion in fraud and laundered money to the US government using our software.

We are a rapidly growing Series C startup, having raised close to $100m from Google, Tiger Global, ICONIQ Capital, Jack Dorsey, Diane Greene, and other leading VCs. Our team believes deeply in fostering individual ownership, iterative product development, and empathetic communication. There are many challenging problems to solve in this industry, and a huge opportunity for our software to empower companies to define a new standard of eliminating bad behavior on their platforms.

We encourage people of all backgrounds to apply. Unit21 is committed to creating an inclusive culture, and we celebrate diversity of all kinds.
*Remote work limited to the following states: Arizona, California, Colorado, Georgia, Idaho, Illinois, Kansas, Maryland, Massachusetts, New Hampshire, New Jersey, New York. North Carolina, Oregon, Pennsylvania, Rhode Island, Texas, Utah, Virginia, Washington.*