Senior Growth Marketing Manager, Engagement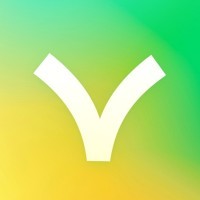 Valora
Marketing & Communications, Sales & Business Development
San Francisco, CA, USA
Posted on Saturday, May 6, 2023
Valora Inc's mission is to unlock access to financial opportunity so everyone can create and share value without barriers. We believe every person should have access to the information, education, and tools needed to build wealth. When everyone has the potential to prosper, our world will be a more supportive and interconnected place.
About the role:
Valora is seeking an experienced lifecycle marketing manager to drive activation, onboarding, and engagement initiatives in the Valora app. As the first lifecycle hire, you'll lead development of our in-app marketing campaigns and communications - with a particular focus on push and email marketing.
Your goal will be to provide the right information, to the right people, at the right time… to help new Valora explorers understand, appreciate, and progress through different features and functionality of the app.
This role will be equal parts analytical and creative. You should be as comfortable asking questions, defining user segments, and reviewing product data, as you are considering motivations, crafting copy, and building campaigns. You have an extreme attention to detail, and experience prioritizing against a calendar of competing campaigns and communications requests.
Although this role lives on our marketing team, this is a highly cross-functional role, working very closely with our product team to build new campaigns, run experiments, drive engagement, and provide contextual and timely awareness of new features in the Valora app.
Most importantly - you're passionate about the potential crypto has to revolutionize how people all over the world store, send, and understand value. You have ideas about what the future will look like - and you want to be on the front lines of making it happen.
You will:
Work closely with Valora's Marketing Director, Head of Product, and Internationalization Manager to build holistic lifecycle marketing strategies for a global audience.

Design automated, action-based notifications and drip campaigns to onboard and activate new Valora users, and drive awareness of new features and releases within our existing user base.

Build user segments and design marketing strategies based on unique needs and motivations across different markets, product features, and lifecycle stages.

Contribute to product experiment designs, and bring back actionable learnings to inform larger product and marketing initiatives.

Analyze product metrics and dashboards to identify messaging and engagement opportunities for lifecycle messaging.

Manage and prioritize a calendar of campaign-specific announcements and broadcasts to the Valora community through in-app communications channels.
You have:
Personal alignment with the Valora company mission and values.

Familiarity with consumer web3 and/or fintech apps and onboarding experiences.

Demonstrated past experience growing retention, engagement, and LTV for consumer products.

Deep understanding of lifecycle marketing strategies and tools, including customer segmentation, gamification, cohort and retention analysis.

5+ years of experience in marketing, product marketing, growth or lifecycle related roles.

2+ years working directly with product-engineering teams on delivery of in-product campaigns or growth initiatives.

Familiarity with popular Customer Data, Relationship Management, Product Analytics systems, and modern frameworks for software project management.

Experience and interest in working cross functionally with product, marketing, operations, and user research teams

Alignment or availability within Pacific Time zone working hours.
You may have:
Past experience or interest in product management for consumer fintech products.

Familiarity with web3 and crypto products

Previous startup experience

Interest or experience in data analysis, inferential statistics, or experimentation

Past experience with a global consumer user base spread across multiple countries, languages, and time zones.