Product Manager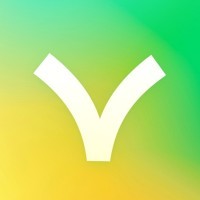 Valora
Product
San Francisco, CA, USA
Posted on Saturday, November 18, 2023
Valora Inc's mission is to unlock access to financial opportunity so everyone can create and share value without barriers. We believe every person should have access to the information, education, and tools needed to build wealth. When everyone has the potential to prosper, our world will be a more supportive and interconnected place.
Valora - Product Manager
As part of Valora's Product team, you'll build experiences that bring heady technology down to earth for users. With empathy and humility, you'll distill complex concepts into experiences that feel familiar to a global and diverse audience. As the second product manager on the Valora team, you will work with your Product and Engineering counterparts to significantly impact the Valora app.
What you'll do:
Learn from our (potential) users: conduct user interviews to understand common pain points with traditional, fintech and other crypto products to find way Valora can solve these better for our users
Experiment & iterate: collaborate with design and analytics to release new features as experiments
Plan and ideate: define and research initiatives to drive team goals
Operationalize the delivery of product features and improvements from ideation to launch
Build tooling and features that result in a best-in-class app experience for Valora users
Drive adoption & growth: coordinate with engineering and marketing to produce campaigns and incentive programs that drive adoption of Valora's core value propositions
Deliver more user value: ideate and execute partnerships that bring more value and/or a better experience for Valora users
You have:
4+ years of experience as a Product Manager of a consumer product, successfully launching and driving adoption of complex technical software products or features.
Experience building growth loops and features for a consumer product
Ability to research, reason effectively about, and empathize with our consumer user personas
Strong analytical and problem-solving skills, with the ability to use data to drive product decisions
Solid understanding of user-centered design principles; experience conducting user research and usability testing a plus
Excellent communication and collaboration skills, with the ability to drive alignment using data and insights and orchestrate complex feature launches with a global cross-functional team
You're comfortable working on a small & collaborative product team and are excited about moving quickly and wearing many hats
Exhibit a strong sense of self-motivation, you take initiative and are able to make decisions in order to achieve project goals
You're available during US East Coast hours, and thus available to collaborate with our global team (EU, South America, US West Coast)
BONUS: Past experience with web3/fintech, social, or recommendations-related products
BONUS: Experience in early-stage and high growth startup environments
BONUS: Experience building products with a focus on emerging markets
What We Offer (U.S. Full Time Employees):
Competitive salary + options plan
Medical, Dental, and Vision Coverage
Cell phone reimbursement ($50 monthly)
$500 One-time WFH stipend for new hires
401(k) plan through Guideline (no matching)
$2500 Learning & Development Budget
Health FSA
Dependent Care FSA
Team outings, TGIFs, and more