Lead Product Analyst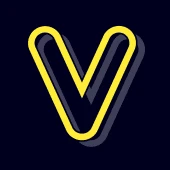 Volley
IT, Product
San Francisco, CA, USA
Posted on Wednesday, April 27, 2022
Role summary
We're looking for a Product Analyst to use help us grow and improve some of the most popular experiences on the platform. You will analyze user data, identify opportunities for new product improvements and features, and use those insights to design and run experiments.
This job offers a hybrid work arrangement. We're seeking candidates comfortable with on-site attendance at our Bay Area office 2-3 times per week. Candidates currently residing in or near the Bay Area or willing to relocate for on-site work are particularly encouraged to apply.
What you'll do at Volley
Be the source of truth and knowledge expert on key metrics and user data.
Manage metrics and data, create charts, and communicate findings back to key stakeholders.
Provide valuable insights and recommendations to guide product decision-making processes.
Design and oversee A/B tests to measure the impact of new features and improvements.
Collaborate closely with voice designers and engineers, leveraging key insights to identify opportunities for product enhancements.
Stuff you may have done before
Held senior-level or lead positions in Product Analytic roles - preferably within product development, consumer software or marketing, or consulting.
Leveraged data visualization platforms to derive insights and inform strategic decision-making.
Demonstrated ability to lead cross-functional initiatives, fostering collaboration between technical and business teams.
Conducted quantitative and strategic analyses.
Independently solved unstructured problems, utilizing appropriate frameworks or techniques.
Proven ability to identify and implement process improvements.
Must-haves
3-7 years experience
Curiosity-driven mindset, self-motivated with a determined attitude, resilient in the face of challenges
Passion for entertainment and/or games
Strong verbal and written communication skills
Our stack
Tableau
Segment
Amplitude
SQL
dbt
Data warehouse (e.g. Redshift, Snowflake)
Your first 90 days
You will be fully integrated into the org and a trusted contributor in the areas you are involved in.
You will be contributing to some of our best IP (Jeopardy, Question of the Day, Are You Smarter, etc)
You will be able to suggest future areas for opportunity and impact and be able to work towards long-term goals effectively while keeping the team involved.
Additionally, you will also be able to proactively contribute to the overall team strategy, execution, and process improvements.
The hiring process
Stage 1 (Preliminary Screening Call) with a member of our Recruitment team
Stage 2 (Take Home Assessment) a time-boxed project
Stage 3 (Behavioral Interview) with a member of our Data Analytics team
Stage 4 (Virtual Onsite) with various partners and team members
Stage 5 (Founder Chat) with our Co-Founders
Stage 6 (Offer)
What's in it for you
Your medical, dental, and vision insurance is 100% covered by Volley, for yourself and all dependents and we match 401k!
We offer a flexible, hybrid work-from-home and in-office work model.
We offer 4 weeks of paid time off (enforced 2-week minimum), 16 paid holidays, 40 hours of bereavement leave, and unlimited sick days.
Our generous parental leave policy includes 24 weeks at 100% pay for birthing parents and 12 weeks at 100% pay for non-birthing parents.
We offer visa support for eligible candidates, making relocating for the job smoother and more streamlined.
A full breakdown of our benefits is here!
For Pay Transparency: The salary range that we expect to pay for this position is $145,800-$205,975 annually, based on a local (San Francisco) hire. The final offer amount will ultimately depend on experience, education, skills, and location. Base pay is only one part of the total package that is provided to compensate and recognize employees for their work.
About Us
Volley, named one of Y Combinator's Top Companies, is the leading developer of voice AI games and entertainment apps for smart speaker platforms like Amazon Alexa, smartphones, and connected TVs. Our voice apps are world-class and attract millions of users every month.
We've created several of the top experiences for voice-controlled devices, including:
We believe voice control will be the main way people access entertainment in their bedrooms, kitchens, living rooms, and cars. Our goal is to build a destination for interactive audio entertainment, as Netflix did for television.
Volley believes in an inclusive workplace and is committed to building a team from a variety of backgrounds. We will ensure that individuals with disabilities are provided reasonable accommodation to participate in the job application or interview process, perform essential job functions, and receive the other benefits and privileges of employment.
We're a small but quickly growing team that truly enjoys working together. We love coming together over Zoom happy hours, the funny and strange in Slack #random, and occasional karaoke sessions in our brand new Hayes Valley office. If this sounds like fun (we promise it is), get in touch!
Underrepresented candidates and candidates from nontraditional backgrounds are strongly encouraged to apply!