Data Engineering Manager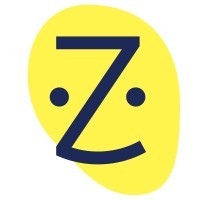 Zocdoc
Data Science
New York, NY, USA
Posted on Saturday, April 15, 2023
Our Mission

Healthcare should work for patients, but it doesn't. In their time of need, they call down outdated insurance directories. Then wait on hold. Then wait weeks for the privilege of a visit. Then wait in a room solely designed for waiting. Then wait for a surprise bill. In any other consumer industry, the companies delivering such a poor customer experience would not survive. But in healthcare, patients lack market power. Which means they are expected to accept the unacceptable.
Zocdoc's mission is to give power to the patient. To do that, we've built the leading healthcare marketplace that makes it easy to find and book in-person or virtual care in all 50 states, across +200 specialties and +12k insurance plans. By giving patients the ability to see and choose, we give them power. In doing so, we can make healthcare work like every other consumer sector, where businesses compete for customers, not the other way around. In time, this will drive quality up and prices down.
We're 15 years old and the leader in our space, but we are still just getting started. If you like solving important, complex problems alongside deeply thoughtful, driven, and collaborative teammates, read on.
Your impact on our mission
We are looking for a Data Engineering Manager to join our Analytics Platform team! As the Engineering Manager for the Data Engineering team, you'll lead a team that builds and improves on our scalable central analytics platform tools, ingests various data sources, and enforces data governance by partnering with Analytics Engineering and the Principal Data Product Manager. You will also work closely with various stakeholders including Product Engineering, Product Analysts, Product Management, Commercial Operations, Marketing, Sales, Legal, Infosec, etc. Your leadership of our software team will help us reliably execute at high velocity while balancing strategic investment in infrastructure and the growing analytic needs of our business. Your dedication to building a culture of transparency, inclusion, and support will help ensure that our engineers are always evolving and growing. Your technical abilities and attention to detail will help unblock teams and steer us through complex engineering tradeoffs that align us to not only technological best practices, but also with the goals of the broader organization. Your business acumen and product knowledge is crucial for your success in this role.
You'll enjoy this role if you are…
Passionate about empowering our various Analytics teams to make business decisions using the latest technologies to derive meaning from data

A strong collaborator who enjoys being the bridge between engineering, product, and internal stakeholders

A believer that diverse and inclusive teams and cultures are a non-negotiable

A leader who enjoys inspiring, supporting and influencing their teams to do their best work

Analytical, data-informed, and pragmatic in your decision making
Your day to day is…
Leading, managing, and maturing a team of highly technical data engineers

Providing technical guidance to the team

Help define the team roadmap and supervise its execution. You will connect and coordinate business initiatives and team priorities

Establishing well-defined critical metrics and motivate and manage the team to achieve goals

Working across the organization on Engineering Culture, helping to build career ladders, steer cross-team events, and help build an inclusive technology workforce

Help establish the Data Governance & Quality Strategy enhancements
You'll be successful in this role if you have…
6+ years of data engineering experience or 2+ years of data engineering and 4+ software engineering experience

2+ years of experience leading, growing, and inspiring engineering team

Experience working with AWS / cloud environment

Experience with industry standard data warehouse and ETL tools: Snowflake, Stitch, Fivetran, Airflow, DBT, etc

Experience architecting and developing scalable distributed systems

Decompose complex technical programs into bite-sized execution-oriented initiatives and drive them to completion

Solid communication and collaboration skills with the ability to influence key stakeholders and build consensus with engineers at all levels

Experience working in an agile delivery methodology or other fast-paced environment.

A strong bias for action.
Zocdoc is committed to fair and equitable compensation practices. Salary ranges are determined through alignment with market data. Base salary offered is determined by a number of factors including the candidate's experience, qualifications, and skills. Certain positions are also eligible for variable pay and/or equity; your recruiter will discuss the full compensation package details.
NYC Base Salary Range
About us
Zocdoc is the country's leading digital health marketplace that helps patients easily find and book the care they need. Each month, millions of patients use our free service to find nearby, in-network providers, compare choices based on verified patient reviews, and instantly book in-person or video visits online. Providers participate in Zocdoc's Marketplace to reach new patients to grow their practice, fill their last-minute openings, and deliver a better healthcare experience. Founded in 2007 with a mission to give power to the patient, our work each day in pursuit of that mission is guided by our six core values. Zocdoc is a private company backed by some of the world's leading investors, and we believe we're still only scratching the surface of what we plan to accomplish.


Zocdoc is a mission-driven organization dedicated to building teams as diverse as the patients and providers we aim to serve. In the spirit of one of our core values - Together, Not Alone, we are a company that prides itself on being highly collaborative, and we believe that diverse perspectives, experiences and contributors make our community and our platform better. We're an equal opportunity employer committed to providing employees with a work environment free of discrimination and harassment. Applicants are considered for employment regardless of race, color, ethnicity, ancestry, religion, national origin, gender, sex, gender identity, gender expression, sexual orientation, age, citizenship, marital or parental status, disability, veteran status, or any other class protected by applicable laws.

Job Applicant Privacy Notice