Product Operations Associate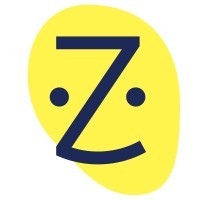 Zocdoc
Product, Operations
Pune, Maharashtra, India
Posted on Thursday, April 20, 2023
Our Mission

Healthcare should work for patients, but it doesn't. In their time of need, they call down outdated insurance directories. Then wait on hold. Then wait weeks for the privilege of a visit. Then wait in a room solely designed for waiting. Then wait for a surprise bill. In any other consumer industry, the companies delivering such a poor customer experience would not survive. But in healthcare, patients lack market power. Which means they are expected to accept the unacceptable.
Zocdoc's mission is to give power to the patient. To do that, we've built the leading healthcare marketplace that makes it easy to find and book in-person or virtual care in all 50 states, across +200 specialties and +12k insurance plans. By giving patients the ability to see and choose, we give them power. In doing so, we can make healthcare work like every other consumer sector, where businesses compete for customers, not the other way around. In time, this will drive quality up and prices down.
We're 15 years old and the leader in our space, but we are still just getting started. If you like solving important, complex problems alongside deeply thoughtful, driven, and collaborative teammates, read on.
Our Mission
Zocdoc is the tech company at the beginning of a better healthcare experience. Every day, we are driven by our mission to give power to the patient, building products and services that simplify and streamline the overall healthcare journey for patients and providers, delivering the modern healthcare experience they expect and deserve.
Your Impact on Our Mission:
As a Product Operations Associate, you'll research and QA information on our different products, healthcare professionals and institutions to build and update one of the largest databases in the healthcare industry worldwide.
You'll Enjoy This Role if You…
Are enthusiastic about bringing solutions to both patients and providers

Have a fervent flame to learn and adapt to new skill-sets and processes

Are outstanding in communicating effectively (both verbal and written)

Have a technical inclination towards extracting and studying data

Have a keen eye for detail and can capture discrepancies efficiently

A team player, who is eager to work in an extremely happy, fun, and progressive environment

Remarkable at time management and prioritization, managing stakeholders and projects

simultaneously.
Your Day to Day Is…
You'll primarily work on research and problem solve requests pertaining to different product features of the company. This will include understanding and building expertise on US Healthcare and Insurance, US Healthcare policies, various competitive analysis and market research. You will also:
Receive adequate training on work tools and process workflow to have sound knowledge and understanding of both

Meet or exceed metric goals for both productivity and accuracy

Ensure high-quality data verification and unstructured research using available search tools and applications

Daily reporting of work done in the available reporting tools

Promptly communicate any glitches, impediments in the process workflow to team head and respond to emails in an appropriate and timely manner

Be aware of the latest guidelines and policies impacting work

Participate in and developing projects and processes focusing on data-integrity and workflow solutions

Initiate and execute process improvements

Collaborate with different teams in order to run the various processes smoothly

Assist in critical projects during planning, execution and operations
You'd be Successful in This Role if You Have…
A Bachelor's degree from a reputed institution (minimum of 60% in 10th/12th/graduation)

1-2 years of work experience (research background is a good to have)

Proficiency in Advanced MS Excel, Google Sheets, MS Word, and Internet search

SQL is a good to have

Excellent verbal and written communication skills in English

Ability to learn quickly and readily adapt to change

Strong analytical skills, attention to detail and sharp focus

Strong interpersonal and team skills, but still be able to work independently to accomplish team goals
Benefits
An incredible team of smart and supportive people

A competitive compensation package, including attractive medical insurance

Amazing perks – think catered lunch every day, Ping Pong, etc.

Daycare/creche facility for kids

L&D offerings + a free LinkedIn learning account

Corporate wellness programs with Headspace.

Cellphone and wifi reimbursement

Competitive parental leave

Sabbatical leave (over 5 years)

Annual sponsored health check ups
About us
Zocdoc is the country's leading digital health marketplace that helps patients easily find and book the care they need. Each month, millions of patients use our free service to find nearby, in-network providers, compare choices based on verified patient reviews, and instantly book in-person or video visits online. Providers participate in Zocdoc's Marketplace to reach new patients to grow their practice, fill their last-minute openings, and deliver a better healthcare experience. Founded in 2007 with a mission to give power to the patient, our work each day in pursuit of that mission is guided by our six core values. Zocdoc is a private company backed by some of the world's leading investors, and we believe we're still only scratching the surface of what we plan to accomplish.


Zocdoc is a mission-driven organization dedicated to building teams as diverse as the patients and providers we aim to serve. In the spirit of one of our core values - Together, Not Alone, we are a company that prides itself on being highly collaborative, and we believe that diverse perspectives, experiences and contributors make our community and our platform better. We're an equal opportunity employer committed to providing employees with a work environment free of discrimination and harassment. Applicants are considered for employment regardless of race, color, ethnicity, ancestry, religion, national origin, gender, sex, gender identity, gender expression, sexual orientation, age, citizenship, marital or parental status, disability, veteran status, or any other class protected by applicable laws.

Job Applicant Privacy Notice