Director of Strategic Growth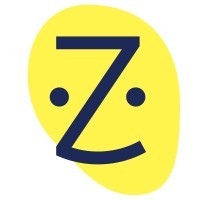 Zocdoc
Sales & Business Development
New York, NY, USA
Posted on Tuesday, May 2, 2023
Our Mission

Healthcare should work for patients, but it doesn't. In their time of need, they call down outdated insurance directories. Then wait on hold. Then wait weeks for the privilege of a visit. Then wait in a room solely designed for waiting. Then wait for a surprise bill. In any other consumer industry, the companies delivering such a poor customer experience would not survive. But in healthcare, patients lack market power. Which means they are expected to accept the unacceptable.
Zocdoc's mission is to give power to the patient. To do that, we've built the leading healthcare marketplace that makes it easy to find and book in-person or virtual care in all 50 states, across +200 specialties and +12k insurance plans. By giving patients the ability to see and choose, we give them power. In doing so, we can make healthcare work like every other consumer sector, where businesses compete for customers, not the other way around. In time, this will drive quality up and prices down.
We're 15 years old and the leader in our space, but we are still just getting started. If you like solving important, complex problems alongside deeply thoughtful, driven, and collaborative teammates, read on.
Your Impact on our Mission
Zocdoc's most important asset is our people. As a Director of Strategic Growth, you will lead a small team of senior-level sellers tasked with partnering with strategically important prospects, namely health systems and other large systemic provider groups. You will be responsible for owning and exceeding Zocdoc's growth goals for the health systems segment. While your primary role will be leading commercial engagements and strategy with health systems, you will also lead a small team of sellers focused on the health systems space.
You'll enjoy this role if you…
Enjoy owning aggressive growth goals and targets

Possess formidable sales acumen and the credibility to lead meetings with seasoned health system c-suite executives

Are autonomous, urgent, and creative. You genuinely love mutually solving problems to create win/win relationships with clients

Are passionate about networking with key leaders within the health systems space

Serious about your work, but not about yourself. Let's face it - the way things are going, you kind of need a sense of humor
Your day to day is…
Driving commercial results through client-facing activities with top strategic targets

Credibly leading engagements with health system executives, including CEOs, CFOs, and COOs

Building valuable relationships with health systems executives across the industry to become a trusted source of business insight

Networking deeply within health system executives at conferences and other events

Demonstrating expert level credibility about the health systems ecosystem

Leading a small team of senior-level sellers

Coaching team members to consistently sophisticate sales skills by systematically diagnosing areas of improvement and developing tailored coaching plans

Managing the team to hit key metrics and conversion rates across the sales funnel

Holding the team accountable to sell quality deals that drive long term value to Zocdoc

Managing up high quality information about the health systems pipeline

Projecting pipeline productivity across the sales funnel to provide finance teams with an accurate picture of future revenue

Involving Zocdoc execs in health systems sales when strategically appropriate

Recognizing and responding to key industry trends to keep Zocdoc ahead of the curve
You'll be successful in this role if you have…
A proven track record of building and maintaining C-Suite level client relationships

A meaningful 12 years of total sales experience; with 5 years of experience selling to health systems

The mentality of an entrepreneur/owner and a strong bias to action

A fundamental understanding of the healthcare industry and the incentives of it's primary constituents

An unrelenting desire to build more equitable, inclusive and diverse workplaces. You view this role as an opportunity to create positive change
Benefits
Flexible, hybrid work environment
Unlimited PTO
100% paid employee health benefit options
Employer funded 401(k) match
L&D offerings + a free LinkedIn learning account
Corporate wellness programs with Headspace and Peloton
Sabbatical leave (for employees with 5+ years of service)
Competitive parental leave
Cell phone reimbursement
In office perks including:

Catered lunch everyday along with snacks
Commuter Benefits
Convenient Soho location
Zocdoc is committed to fair and equitable compensation practices. Salary ranges are determined through alignment with market data. Base salary offered is determined by a number of factors including the candidate's experience, qualifications, and skills. Certain positions are also eligible for variable pay and/or equity; your recruiter will discuss the full compensation package details.
NYC Base Salary Range
About us
Zocdoc is the country's leading digital health marketplace that helps patients easily find and book the care they need. Each month, millions of patients use our free service to find nearby, in-network providers, compare choices based on verified patient reviews, and instantly book in-person or video visits online. Providers participate in Zocdoc's Marketplace to reach new patients to grow their practice, fill their last-minute openings, and deliver a better healthcare experience. Founded in 2007 with a mission to give power to the patient, our work each day in pursuit of that mission is guided by our six core values. Zocdoc is a private company backed by some of the world's leading investors, and we believe we're still only scratching the surface of what we plan to accomplish.


Zocdoc is a mission-driven organization dedicated to building teams as diverse as the patients and providers we aim to serve. In the spirit of one of our core values - Together, Not Alone, we are a company that prides itself on being highly collaborative, and we believe that diverse perspectives, experiences and contributors make our community and our platform better. We're an equal opportunity employer committed to providing employees with a work environment free of discrimination and harassment. Applicants are considered for employment regardless of race, color, ethnicity, ancestry, religion, national origin, gender, sex, gender identity, gender expression, sexual orientation, age, citizenship, marital or parental status, disability, veteran status, or any other class protected by applicable laws.

Job Applicant Privacy Notice