Don't see a position that interests or fits you? Drop your resume here!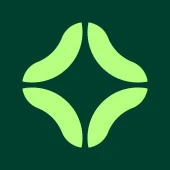 Clockwise
United States
Posted on Wednesday, June 21, 2023
About Clockwise
The most important time on our calendars is the space between meetings. Clockwise is a new way of working designed to take back those precious moments—and free up more time for ourselves every day—so we can feel present when we're working together and focused when we're working on our own.
Clockwise learns about the things that matter to us and to our coworkers and makes time for both, using AI to find the right moments for people to meet while saving focus time for each of us. That's what a sustainable future of work looks like. And that's what every day at Clockwise looks like.
We can't fix our schedules on our own. But we can build the solution together. Join us, and let's rework the workday.
We're proud to have the backing of Coatue, Accel Partners, Greylock Partners, Bain Capital Ventures and other preeminent investors. Our team has decades of experience from places like Twitter, Asana, Salesforce, Dropbox, Meta, Stripe and Google. Join us to help the world make time for what matters.
The role
This is an open opportunity for prospective candidates, like yourself, to share your profile with us. We understand there may not always be the perfect opportunity listed, but we don't want that to inhibit your ability to share your interest in working at Clockwise.
Work location
Clockwise is committed to a work experience that exemplifies our values-driven culture and this starts with empathy for everyone who joins our team. To this end, Clockwise offers both fully-distributed and flexible in-office options for new employees.
Fully Distributed: Clockwise has adopted remote-first rituals and technology for all employees in order to create an excellent employee experience for those who opt to work fully-distributed. This extends not only to a stipend for your home office, but through all our company rituals, including a commitment to get together, in person, on a regular cadence. Please note that we're open to employees located anywhere in the domestic United States.
In-Office: For those who wish to have a physical office to return to, we also offer a flexible option to work from our San Francisco HQ. We have a beautiful, fun, spacious office where everyone can work productively and collaboratively. Our San Francisco HQ is located in the Financial District, a block from the Montgomery Street Muni & Bart station. Clockwise is also happy to provide WeWork subscriptions, where available, to employees in other areas who may like to work outside of home.
What we offer (non-exhaustive)
Competitive total compensation package with generous equity
Premium medical, dental and vision plans
401(k) plan
Wellness stipend
Virtual happy hours & events
Generous, flexible vacation policy
Paid maternity and paternity leave
In the Press
What drives Clockwise
Empathy - we work to fully understand our customers and teammates, especially when we disagree
Authenticity - we speak openly and candidly while embracing our teammates' individuality
Focus - we spend our time deliberately and don't wait to do the things that matter
Drive - we relentlessly pursue success and aren't afraid to get outside our comfort zone
Curiosity - we seek out opportunities to learn and continuously question how we can improve
Enthusiasm - we love what we do and are excited to share it with the world
Clockwise is looking to build a diverse team of individuals that share our *